Visiting distilleries and breweries
Normandy is the emblematic region of apples, used under all their forms, including to make several golden spirits that are the envy of the whole world. These beverages hide a savoir-faire lasting several generations, several centuries or even almost a millennium. Cider, Calvados and Pommeau have some common points in their fabrication process but all hide some secrets that you can discover by visiting the territory's estates and distilleries.
The origin of three Norman spirits
Cider
Very ripe apples and the ones that fall from trees are used to make juice that, after months of fermentation, gives birth to a cider whose sparkles roll along the palate, enhancing the flavours of Norman apples in the mouth.
In the Pays d'Auge, ciders are mildly sweetened and sour. This feature makes them thirst-quenching and gives them an alcohol rate ranging between 3.5% and 4.5%.
Good to know! Only half-dry ciders complying with a very accurate product specification may obtain the Appellation d'Origine Protégée (AOP) Pays d'Auge.

Calvados
The cider gives birth to the Calvados, ruby-red colour aromatic nectar. After fermentation, the cider is distilled twice for long months before it is put into oak barrels to age and improve. Two years are necessary at least to make it obtain the AOC Calvados Pays d'Auge Designation.

Pommeau
Cider and Calvados inspired the creation of Pommeau in 1982, a delicate and powerful beverage at a time, combining both spirits. The Calvados used is at least 2-year-old, then the mix is stored for 18 months until its alcohol rate reaches about 18%.
Discovering distilleries
Calvados Expérience, multi-sensory museum
In the heart of its birth place, Pont l'Evêque, enjoy a unique historic experience from the Viking time to current days on the footprints of Calvados: an elixir renowned in the entire world. This sensory journey will reveal the secrets and mysteries of the fabrication process to you, from the apple to the bottle, ending your visit with tasting the best vintage Calvados.
The 5-sense Calvados of the Château du Breuil
Seeing, touching, hearing, listening, then tasting... Here is the program of the Château du Breuil aimed at revealing the fabrication secrets of the Calvados Pays d'Auge and its VIP: Very Importante Pomme (Apple)! With its 22,000 apple trees, it is undoubtedly the queen of the estate. If you want to know this special guest too, then visit the Château du Breuil-en-Auge.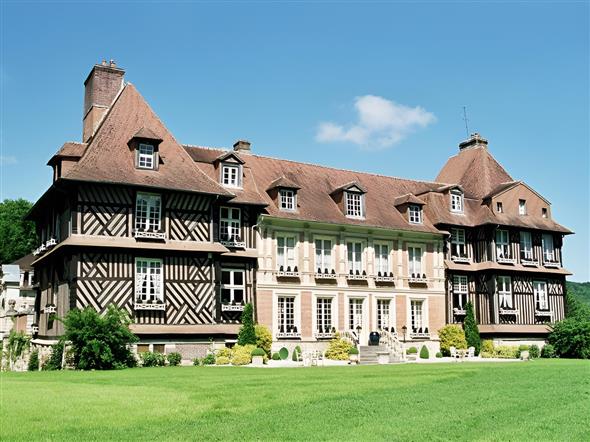 Château du Breuil
02 31 65 60 00
02 31 65 60 06
Chez Calvados Christian Drouin
Calvados Drouin, family and artisanal distillery, is located in the authentic half-timbered buildings of the 17th century Pays d'Auge architecture. The orchard preserves ancestral apple varieties of the Pays d'Auge with a unique taste, giving products an exceptional quality. By the way, the Calvados Drouin has received over 160 gold medals and prizes of honour! You can visit the estate, then taste Calvados coming from special cuvees.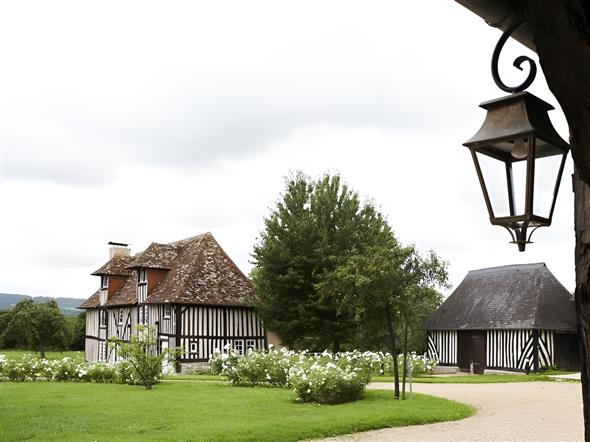 Calvados Christian Drouin
1895 route de Trouville
Rd 677 - COUDRAY-RABUT
France
02 31 64 30 05
Distillerie Busnel
Pays d'Auge distillery since 1820, the Distillerie Busnel is situated in a typically Norman setting in Cormeilles. During the visit, you can discover the fabrication steps of the Norman elixir and of the oak barrels where Calvados rest to develop the nicest flavours. You can taste three types of Calvados: VSOP, 12-year-old and the special 22-year-old cuvee for experts.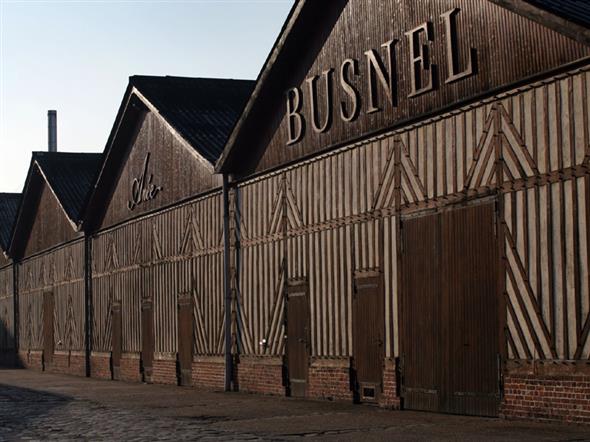 Distillerie Busnel SAS
02 32 57 38 80
06 07 67 50 60
Domaine de la Pommeraie
The Domaine de la Pommeraie hosts large orchards with several varieties of apples. Visits are free and are an opportunity to discover the secrets of the Calvados before ending with a tasting of the finest spirits.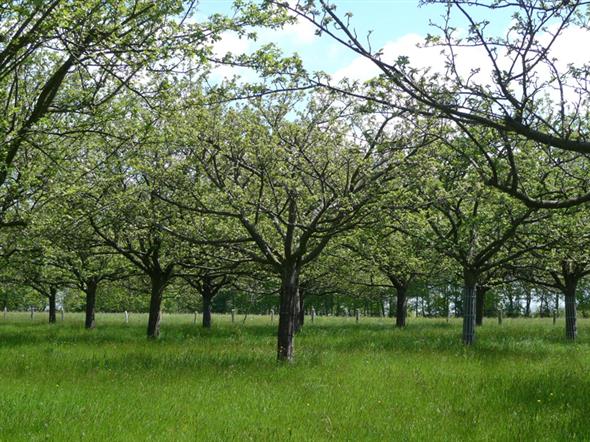 Domaine de la Pommeraie
14600
GONNEVILLE-SUR-HONFLEUR
France
02 31 89 20 11
06 07 67 50 60
Manoir d'Apreval
The Manoir d'Apreval hosts not less than 17 varieties of apples in its orchard bearing an Organic Agriculture Designation and extending on 25 hectares. These varieties are used to produce cider, Calvados and apple juice: all typical products of the Pays d'Auge. Guided visits and tastings are organized in summer, together with a picnic in the fields, under the apple trees.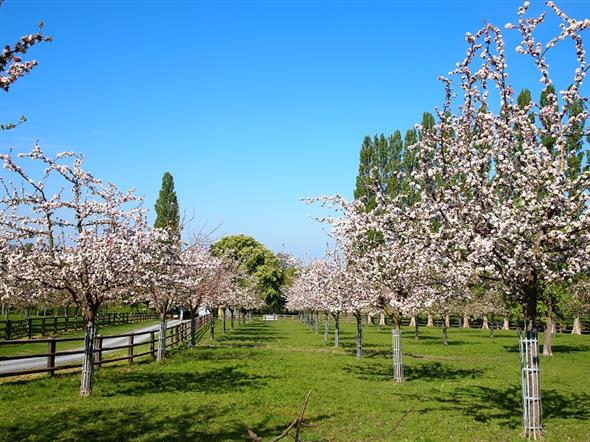 Manoir D'Apreval
02 31 14 88 24
Cider Route
The Route du Cidre (Cider Route) is a 40-km tourist itinerary passing by the nicest estates, the most beautiful castles and the nicest typical villages of the Pays d'Auge. Throughout this journey, you'll find 15 producers that will invite you to taste the best cider in their cellar. You may also meet other producers of artisanal products, such as wool or dairy products.
Trendy Cocktails!
Combining Calvados and vanilla
The Château du Breuil was inspired by the tasty apple-vanilla association to create a light and delicate drink mixing Calvados, apple juice and vanilla. We suggest you taste it with some ice cubes or add it to your food preparations.
Cider with gin
Gin, a spirit of Dutch origin, is made from juniper berries. Calvados Drouin has restored this ancestral flavour dating back to the 17th century to create its own cuvée made of juniper, flavours, plants and over 30 varieties of cider apples. The result is delicate for the palate: rose and lemon hints, delicate and spiced notes of almonds, vanilla, ginger and cinnamon.

Fresh apple flavours
The white cuvée of the Manoir d'Apreval is obtained by distilling and filtering ciders, then fermenting them for 6 months. This traditional Norman eau de vie has notes of fresh apple and is frequently used in cocktails.

Calvados with a caramel colour
The Calvados cream is even smoother and more intense than a cuvée aged in barrel. The liqueur by Calvados Busnel with a nice caramel colour releases flavours of dry and grilled fruit. It's perfect to be sipped after a meal or as a full-bodied cocktail.

Taste the Trou Normand!
The Trou normand is a small glass of regional Calvados had between two dishes. It enhances appetite and favours digestion. Nowadays, the Trou normand is often served with a scoop of apple ice cream.
Meet the barman chef at the Normandy Hotel
Hired by the Bar de l'Hôtel Barrière Le Normandy Deauville in 1988, Marc Jean is currently the barman chef and the king of cocktails. Le Normandy has become his second home, a place where he can create unknown cocktails behind which there is always an anecdote he has experienced with the greatest celebrities. The barman loves updating the Norman spirits of the Pays d'Auge: he adds Calvados to "Le Normandy", his signature cocktail, also made with Pommeau and champagne.

Our favourite: the "un homme et une femme" (a man and a woman) cocktail, made with raspberries, blackberry cream, orange juice and champagne. It's a tribute to the eponymous film directed by Claude Lelouch in 1966 at Le Normandy hotel and on the Boardwalk of Deauville.
Discovering local beers
La Brasserie Bel Orge
Benoît Boisanfray has always been into brewery: his father worked as a brewer in the Calvados region. Since 2017, he passionately brews 4 types of beers in his small Bel Orge brewery, always respecting raw materials. He hasn't been surprised of obtaining the Agriculture Biologique (AB) label, as he has always been using local ingredients. His beers embrace traditional British-style beers that are very aromatic and less sweet than Belgian beers. Choose the beer you prefer among a subtle blond beer brewed with three cereals, a light white beer with a note of coriander, a full-bodied powerful amber beer or a smooth dark beer.
Brasserie Bel Orge
06 71 61 55 62
The Paillette beer
Paillette beer is a real historic beer! Born in 1596 in a small brewery of Le Havre, paillette beer became popular and kept growing until the factory was closed down in the 1990s. In 2006, David Bisset took up again the original recipe and gave this beer its former glory, a nice straw-blond colour, a fresh and fruity taste and placed again a seagull on the label.