Celine Villegas
Photographer invited to the Planche (s) Contact festival in 2017
We have to come back © Céline Villegas, for Planche (s) Contact 2017, Deauville
We have to come back © Céline Villegas, for Planche (s) Contact 2017, Deauville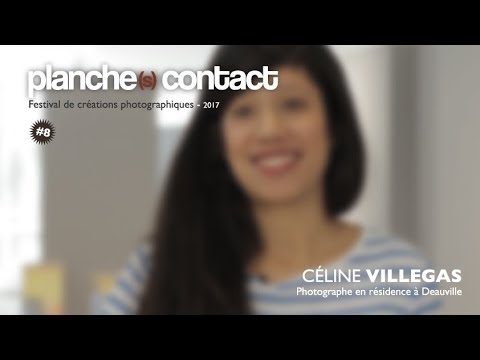 Celine Villegas is a Franco-Chilean photographer born in Lyon in 1981 and a graduate in political science. Self-taught, she lives and works in Paris and has devoted herself to photography since 2013. She takes a unique look at reality and works in particular on portraits of territories linked to the seaside. In these urban environments, she cuts scenes imbued with poetry, abandoned body fragments, most often relying on the contrast of colors to arouse the imagination.
His work has been presented in personal exhibitions in Lebanon, Argentina and Morocco and during the 2016 edition of the Festival of Young European Photography (Circulation (s)) in Paris. She is one of the winners of the artistic residencies of the French Institute of Morocco 2017 and has worked on a documentary project around the universe of synchronized swimming in France.
Stéphane Beaujean, art critic and artistic director of the Angoulême Comics Festival, about Céline Villegas' exhibition, We have to come back :
"Céline Villegas surveys cities and more particularly seaside areas around the world in search of patterns that allow her to nourish her imagination. In these decorations dedicated to leisure, it does not isolate or focus on the subjects that relax there. On the contrary, it reappropriates, through a clever cutting work, the life of these environments. His deliberately framed images, cutting through the backgrounds and bodies, his compositions playing on straight lines, chromatic overlays, solid and empty, transform these landscapes into a gallery of "motifs" which many of us would not have had access, without the work of reconstructing his gaze. The suspension, the contrast of colors like that of social classes, the imagination of the cinema, thus nourish this portrait of Deauville, where the beach appears both as a very moving popular utopia and a world inhabited by a mythology with almost obsolete prestige . This series of paintings, as plastic and personal as it is, gives birth to symbols and allegories which translate as many truths about our world as any series of portraits of isolated subjects, or captured frontally. Above all, she never laughs at this little beach world. Even if some of his images are not without humor, his gaze perpetually overflows with empathy."