Where to eat vegetarian dishes
Are you looking for a place where you can have vegetarian dishes? Both if you love Italian cuisine, French tradition or coloured salads, you'll find a place that fits your needs. You may even have a vegetarian gourmet dinner in a sumptuous setting!
Take-away veggie
Breton Traiteur
Breton traiteur, a renowned family company in Deauville, has been thinking about you when preparing a take-away meal to taste on the beach. Everything is made with fresh local products! Find the entire menu on the website and in the shop. Also keep an eye on the weekly menu, often including vegetarian dishes.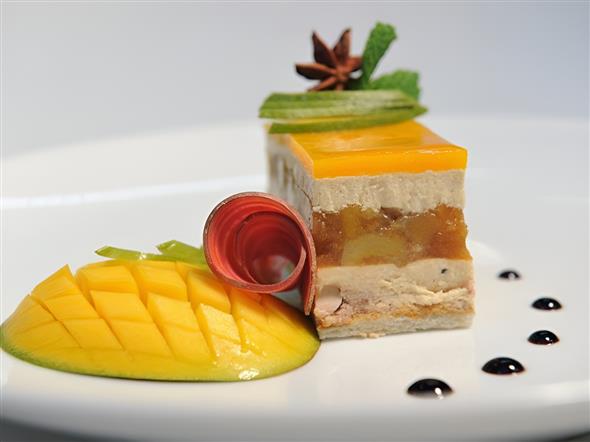 Breton Traiteur
02 31 88 22 90
A tasty Cantine!
La Cantine
The La Cantine restaurant offers abundant, fresh and tasty dishes. You'll also find a vegetarian salad and a vegetarian burger made with fresh bread from the baker.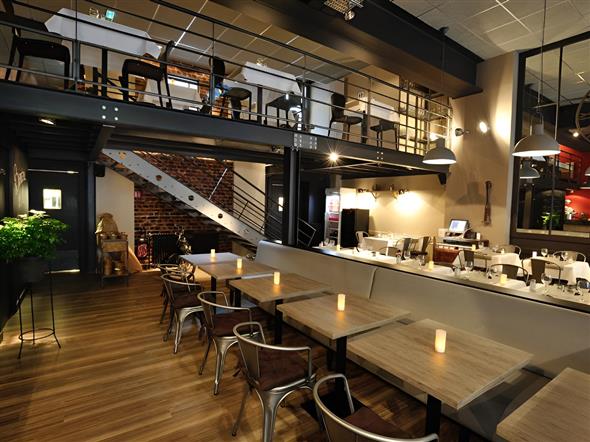 La Cantine de Deauville
02 31 87 47 47
A dinner at the pub!
Au Bureau
Have a great time having a drink with your friends and enjoying a traditional meal at the Au Bureau brasserie. The restaurant offers tasty and tempting veggie dishes! You may try the veggie croque-monsieur, the Alsatian flammekueche and the tapas.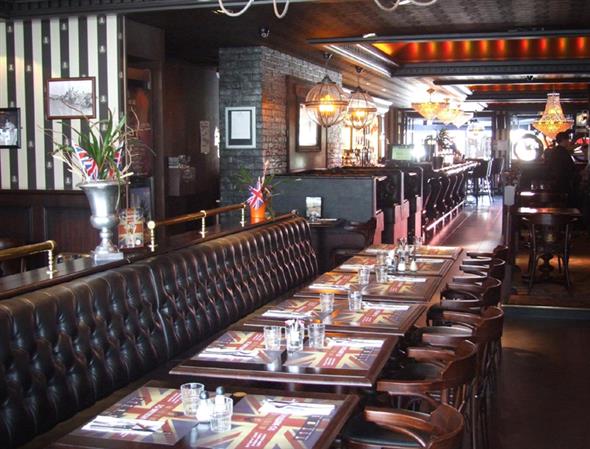 Au Bureau
22 avenue de la République
France
02 31 87 26 26
Take a trip to Maghreb
Le Berbère
Le Berbère has a warm and spicy cuisine that takes you on a ride to foreign countries. The menu includes a veggie couscous with slowly simmered vegetables and soft and light semolina.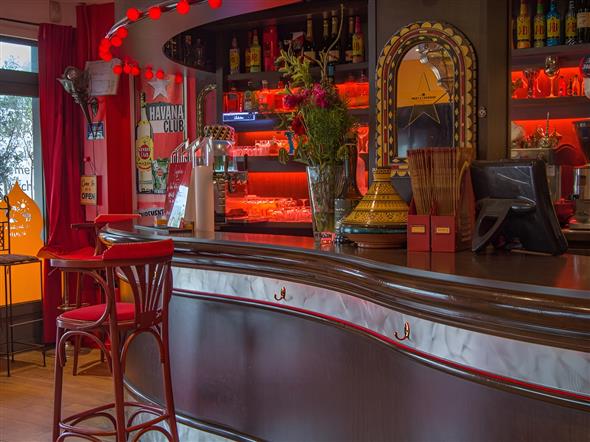 Le Berbère
02 31 88 33 56
Tasty salads and spreads!
L'Atelier de Luc
L'Atelier de Luc is mainly known for its delicious home-made ice creams made in Touques with Norman whole milk and fresh seasonal fruit.
Both in Villers-sur-Mer and in Trouville-sur-Mer, you can sit around a table to taste a simple, light and tempting breakfast. The menu offers several veggie dishes (and even some vegan dishes!), including summer salad, pasta with vegetables or spreads with cereals and vegetables. For dessert, why not having a sweet crêpe?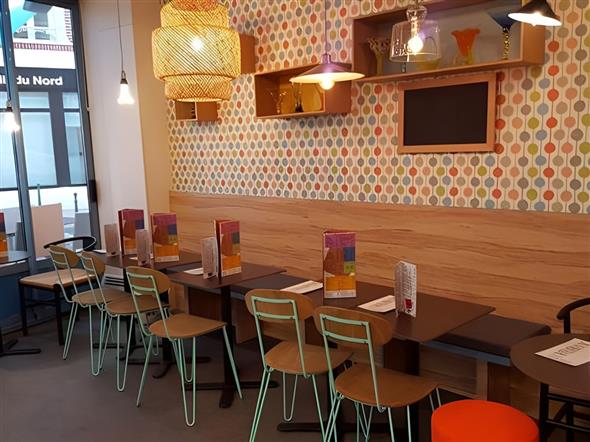 Mamie Flo
19 rue du Général Leclerc
France
02 31 87 92 11
A veggie breakfast in front of the port
Honorine
The brasserie atmosphere of the Honorine is friendly. You can taste, in front of the Morny pool, an abundant veggie and coloured salad made with seasonal products: tabbouleh, ancient varieties of tomatoes, green beans, radishes, capers… This veggie salad is as tasty as the other ones.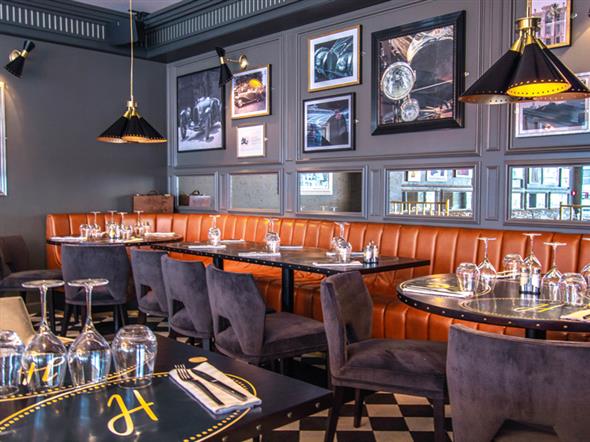 Honorine
Quai de l'impératrice Eugénie
Presqu'île de la Touques
France
02 31 88 34 10
Healthy breakfast in an extraordinary setting
La Belle Epoque
The famous and luxurious Hôtel Normandy of Deauville, built in 1912 on the Côte Fleurie, offers healthy and vegetarian meals at the restaurant La Belle Epoque. In a bright setting surrounded by windows facing the Normandy courtyard, you may taste the 3-course fine and elegant "Aerial" menu. It's not just vegetarian, but also a dairy-free and gluten-free menu.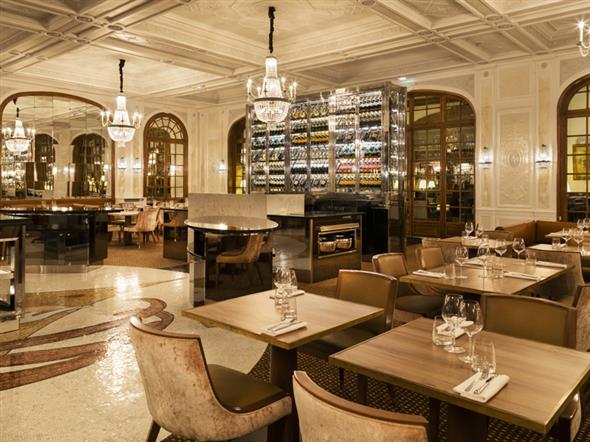 La Belle Epoque
Hôtel Barrière Le Normandy Deauville
38 rue Jean Mermoz
France
02 31 98 66 22
Green breakfast at the mini-golf!
Les Terrasses du Mini-golf
Les Terrasses du Mini-Golf, situated a few steps from the Boardwalk and the beach of Deauville, offers a quiet and relaxing setting where you can have a friendly lunch. The golf course that you can see from the Terrasse may be tested before or after lunch. The menu includes several vegetarian (or even vegan) dishes like a tasty veggie steak!
La Terrasse
Rue Reynaldo Hahn
Boulevard de la mer
France
02 31 98 40 56
Veggie Italy!
Pasta, risotto, pizza… The Italian tempting and abundant cuisine does not need to be promoted anymore, it is much appreciated already. Also vegetarian people can find tasty meals to spend their Dolce Vita on the Côte Fleurie. There are several Italian restaurant proposing veggie alternatives made with Mediterranean vegetables.
Veggie French tradition
Gratin dauphinois, fondant de carottes, homemade mashed potatoes, aubergine caviar or even homemade ratatouille. These traditional French dishes are available in restaurants Le Drakkar, Chez Marinette and L'Annexe.
Place to eat
Le Drakkar
Situated close to the famous Boardwalk of Deauville and its Casino, the Drakkar is a must for the...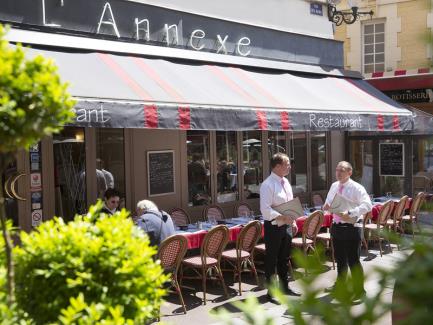 Place to eat
L'Annexe
In a contemporary atmosphere, L'Annexe, the chic bistrot of the Rue des Bains, takes care both...