Gilbert Hamel collection
Gilbert Hamel - City of Deauville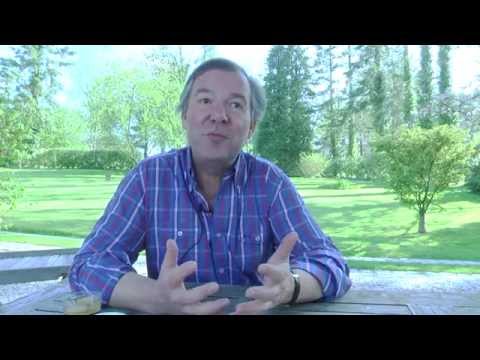 Born in Holland, Kees Van Dongen settled permanently in Paris in 1900. In 1905, friend of Derain and Vlaminck, he shares the adventure of the Fauve painters. He settled in Montmartre at the Bateau-Lavoir and joined Picasso's group alongside Salmon, Apollinaire, Dorgelès and Mac Orlan. His portraits made him famous and triggered numerous commissions. Van Dongen came to Normandy in 1913 to follow in the footsteps of Jongkind, a Dutch painter who was a precursor of Impressionism. From 1919 onwards, he was invited every summer to Deauville at the Normandy by Eugène Cornuché, and then by François André, who were both directors of the Deauville hotels and Casino.
Van Dongen and Deauville were to adopt each other and in October 1920, the artist exhibited twenty-four paintings done in Deauville in his Parisian studio located at Villa Said. The bathers and the elegant women in hats are in tune with his world. Other motifs include the Grand Prix, gamblers at the gaming tables and a number of beach scenes where dresses and flags flap in the wind.
Still in 1920, he signed with the fashion designer Paul Poiret, a book soberly entitled Deauville. Paul Poiret wrote the texts, while Van Dongen illustrated the book with a series of watercolors depicting the casino, La Potinière, the races, the beach and its elegant women. Deauville, a book much sought after today by bibliophiles, was published in 1931, enriched with a second series of watercolors done in 1929. In March 1921, Van Dongen once again showed his vision of Deauville by exhibiting twenty-four paintings at the Bernheim-Jeune Gallery.
Every summer, on the boards, on the beach, at the Casino, his long silhouette is recognizable among the celebrities who make up the image and the animation of Deauville. An epicurean, intoxicated by success, Van Dongen participated in the balls and events of the summer season. He produced several posters and book covers devoted to Deauville.
After the war, in 1947, he returned to Deauville where he became once again the King of the Boards. He is regularly photographed in magazines for the general public. In 1955, he made a poster for Le gala blanc. In the early 1960s, at the age of 80, Van Dongen returned to Deauville every summer, staying at the Hôtel Normandy, where his name was recorded until 1963. After becoming an honorary citizen of the city of Deauville, he joined the organizing committee for the Deauville centennial celebrated in 1961, for which he designed the poster.

In June 2019, echoing the many works that Van Dongen dedicated to him, the City of Deauville unveiled a heritage plaque on the Planches paying tribute to him. The opening of the Franciscaines in May 2021 has made it possible, thanks to the generous donation of Nicole Hambourg, wife of the painter André Hambourg, to include three works by Van Dongen in the permanent collections.
Sixty years after his last stay in Deauville, in 2022, thanks to loans from museums and private collectors, Les Franciscaines brings together a previously unseen collection of works by the emblematic artist of Fauvism. Sixty paintings and more than forty works on paper bear witness, for the duration of this exhibition, to what remains the most inspired and longest complicity of a painter with Deauville.
Van Dongen is the slow nonchalant with sparkling eyes. If I were to baptize him I would call him "Zigomar" or "Glouglou"...
Jacques Henri Lartigue, diary, February 1923

In Le Havre, a shipowner of Dutch origin wanted me to paint his portrait. I went to his house, painted his portrait and then went for a walk along the coast, which was very pretty, to Honfleur and Trouville. Deauville fit me like a glove. I found my clientele there and it looked like Holland. Because of the light.
Van Dongen.
Interview with Henri Perruchot, Les Nouvelles littéraires, artistiques et scientifiques, August 7, 1958