The Galerie des Créateurs: crafts have their home in Touques
Michel Laborde chairs the association "Creation, culture in the Pays d'Auge". Dominique Laborde is responsible for organizing his exhibitions. A core of ten volunteers work with them to promote contemporary artistic creation.
Dominique and Michel Laborde welcome all art lovers to their gallery in Touques
All volunteers, they organize trade fairs in different places in Normandy or take part in events. What drives them: ensuring that contemporary creations are seen and appreciated more widely. The City of Touques, which cultivates its image as a welcoming place for artists and artisans, has opened its arms to them. If they remain independent, the aura of the neighborhood helps them a lot.
Thanks to the City, it has a permanent place of exhibition and sale in the arts district. Around Place Saint Pierre, artisans and artists are welcome and take advantage of places where they can work and exhibit. Installed next to the Art Gallery, the presbytery now houses a street art gallery. Behind the church, several artists' studios regularly open their doors. A serious boost for creation.
Their leitmotif: exhibit as many materials as possible - ceramic, glass, wood, cardboard, paper - and renew the exhibitions every two months, to welcome every weekend - from Thursday to Sunday - the number of visitors they have been able to retain . Dominique and Michel are keen to identify what can further increase the number of visitors to the gallery. Meetings are regularly offered, mini-conferences or workshops such as, for example, those which bring together a chef and a ceramist, the first using the dishes of the second.
Visitors enjoy discovering the artists and their worlds beyond the objects.
On the left, metal sculpture Nadine Ledru
Ceramics Christèle Cadoret
Ceramic sculpture and wicker weaving Karelle Couturier
A passion for art objects
Dominique and Michel Laborde settled permanently in Touques after several years of activity in Paris. Initially, Touques is their weekend destination. They organize exhibitions there. It is the common thread of a whole life dedicated to artists who have great difficulty exhibiting.
A few years ago, Dominique Laborde was in charge, among other things, of the development of accessories under license for the famous hairdressing brand Carita. It calls on designers to offer ranges of jewelry, accessories, scarves by creating a brand universe imbued with creativity. She ends up going to the other side of the fence and setting up her own company for the creation and distribution of artistic products. She exhibits them in her boutique in the gardens of the Royal Palace. With Michel, they also began to organize trade fairs held in the Hôtel du Louvre. Director of production at Ogilvy, Michel is also attracted to artistic creation. He designs communication.
Ceramic and wicker lights Karelle Couturier
Cardboard sculptures Marie-Anne Thieffry (Ateliers d'Art de France)
Hardcover stationery Hélène Pitassi
Address book and exhibition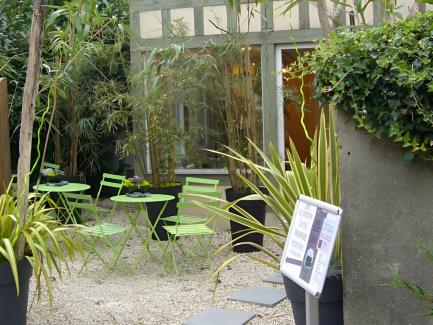 The Creators Gallery
A SHOWCASE FOR ART CREATORS AND ARTISANS On the forecourt of Saint Pierre Church ...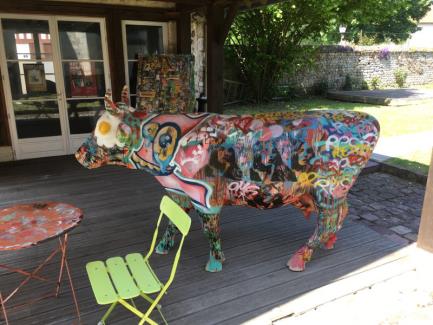 Saint-Pierre Gallery
The Galerie St Pierre opens from June on Saturdays and Sundays from 15 p.m. to 18 p.m. By appointment ...