Thalasso for future and young mother
3 cocooning stays
To gently prepare for the baby's arrival, recharge your batteries after giving birth or share a moment of well-being with your infant, head for the Thalassos of the Côte Fleurie. Specific to pregnant women and new mothers, these three programs, lasting from one to six days, offer moments of relaxation thanks to massages in a fine seawater shower, whirlpools, facials and seaweed wraps.
RELAX BEFORE BIRTH
For a week or a few hours, future mothers will take a relaxing break in Thalasso. The prenatal cures make it possible to attenuate the evils of pregnancy and to prepare the future mother for childbirth by a work of joint and muscular flexibility of the whole body. Hydromassage seawater treatments and Aquagym sessions are beneficial for back and back pain caused by the baby's growing weight. Seaweed wraps minimize the risk of stretch marks and improve the elasticity of the skin.
For a quick stopover, exfoliation, facial treatment, hydrojet and affusion modeling or special pregnant women with hot sesame oil are on the program. The experience extends over two or five days, with hydrotherapy treatments (whirlpool or hydromassage, hydrojet, application of sea mud), scrubs, massages (relaxation or prenatal) and aquagym sessions.
FINDING FORM AFTER DELIVERY
In order to get back in shape and recharge your batteries after this happy event, postnatal cures offer many benefits for young mothers. If "relaxing" massages help relieve back pain linked to pregnancy and fatigue, slimming massages and light leg wraps tend to facilitate blood circulation and reshape the silhouette. Also on the program: Aquagym, Pilates or Stretching sessions to gently tone the body and remineralizing treatments to avoid deficiencies.
Our selection of cures
Deauville Thalasso by Algotherm
Prenatal Cure * & Postnatal cure - 2 to 5 days
A unique moment of relaxation to change the pace in order to prepare for the baby's arrival (between the 3rd and 7th month of pregnancy) or to take care of yourself after childbirth. Depending on the length of stay, the treatment includes 8 to 20 treatments between hydrotherapy, specific treatments and Aquagym sessions.
* This cure is also offered in half-day stopover.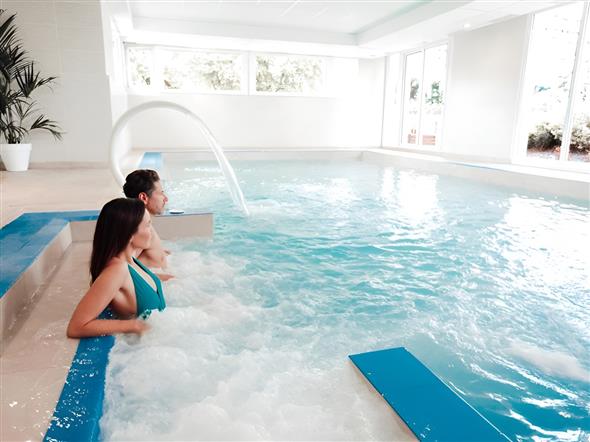 Algotherm Thalasso Deauville
+ 02 31 87 72 00 XNUMX
Thalassa Sea & Spa Institute, Cures Marines Trouville
My Young Mom break - 1 to 6 days
From the 4th month after delivery, this treatment pampers young mothers with "special mom" treatments (wraps, exfoliation and drainage), massages (body, face or scalp) and coached activities.
From € 274.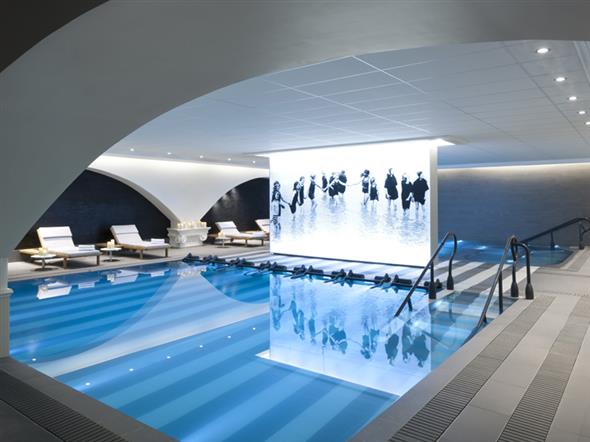 Institut des Cures Marines Trouville Thalassa Sea & Spa
Thalassa Sea & Spa
Boulevard Cahotte
France
+ 02 31 14 26 00 XNUMX