Taste
An ice icream on the seaside
Our fresh gourmet destinations
The balanced taste of
Martine Lambert ice creams
Martine knows how to attract any ice cream and sorbet lovers! She came to Deauville, almost by chance, to sell her ice cream on the beach in summer.
In 1981, she funded her own boutique. Martine needs good products; she carefully selects local ingredients, sublimated into about fifty tastes.
Which one would you choose? Almond praliné, tiramisu or the flavour of Deauville?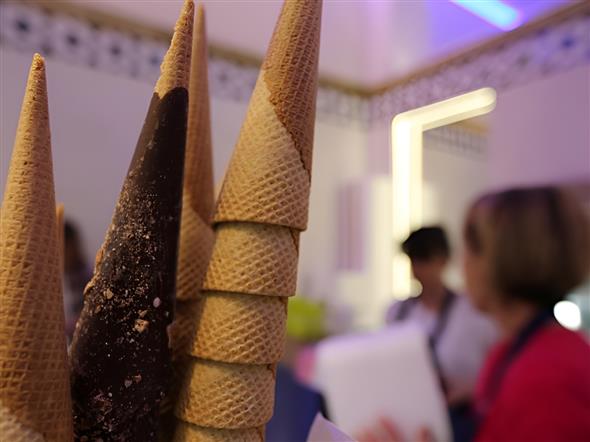 Martine Lambert
02 31 88 94 04
The ice cream in all its forms!
L'Atelier de Luc
Luc, pastry chef, chocolate maker and ice-cream maker, has attended several prestigious structures before opening his own boutique in Bayeux, then in Trouville-sur-Mer. In 2014, he created the Atelier de Luc, an ice-cream shop-restaurant including a laboratory where he passionately creates his own ice-creams and sorbets from raw products! Over 30 savoury tastes are proposed to ice-cream lovers.
You'll be maybe tempted by the 1-m-long 18-taste ice cream!
Here, you can also taste waffles, crêpes and delicious meals on the go.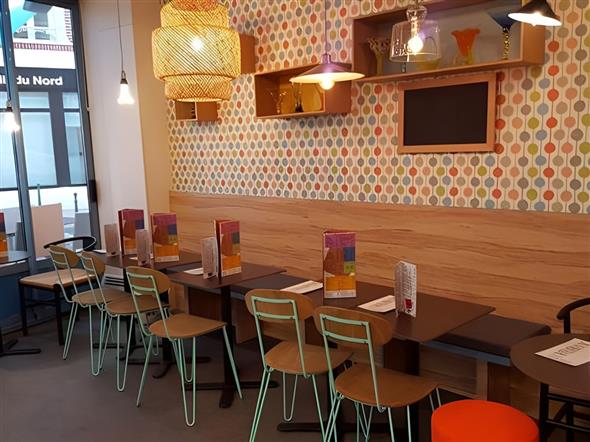 Mamie Flo
19 rue du Général Leclerc
France
02 31 87 92 11
The Pricess' ice creams
Princesse Sophie
Princesse Sophie was funded on the Boardwalk several decades ago. It bears the name of the Princess Sophie Troubetskoï, of Russian origin, married with the Morny duke in 1857.
Renowned for its elegance and spirituality, the princess came to Deauville for the first time in 1864, one year before the death of his husband, the duke of Morny.
Walking on the Boardwalk, she would have loved to stop there to taste take-away ice creams, sweets and drinks.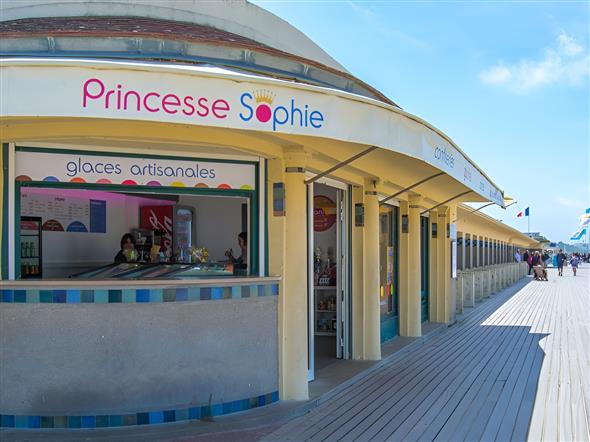 Princesse Sophie
Sur les Planches
Boulevard de la mer
France
06 98 39 59 37