Yusuf Sevinçli
Photographer invited to the Planche (s) Contact festival in 2018
© Yusuf Sevincli, Dusty wind, for Contact Board (s) 2018
© Yusuf Sevincli, Dusty wind, for Contact Board (s) 2018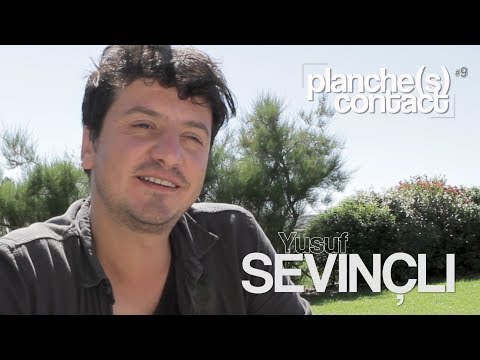 Yusuf Sevinsli is a Turkish photographer born in 1980 in Zonguldak. Graduated from the Communication section of Marmara University in 2003, the following year he joined a master class devoted to documentary photography in Sweden. He then built his personal work through several series, including Good Dog, Vichy et Oculus which have been the subject of numerous individual and group exhibitions in Turkey, Europe and around the world (Moscow Photo Month, Thessaloniki PhotoBiennale, Fotografia Europa Reggio Emilia Photography Festival in Italy, Fotografie Noorderlicht in the Netherlands , FotoFreo in Australia…). His singular writing earned him to be presented among big names in contemporary photography like William Klein, Daido Moriyama, Christer Strömholm, Anders Petersen, Antoine d'Agata or JH Engström, within the major exhibition Eyes Wild Open presented at the Botanique de Bruxelles in 2018. Today, he lives and works in Istanbul.
About the exhibitionYusuf Sevinçli, Wind of Dust :
Deauville beach is an autonomous micro-universe only six hundred and fifty meters from west to east. Right next to the city center and yet so distant, mentally and emotionally.
What is at stake is an endless ballet between water and light, space and distance, sand and wind, rocks and shells, shadows and clouds, horses and the dogs, the high tide then the low tide, the banging sun and the waves.
The harmony of these different elements is never neither beautiful nor perfect, but it is precisely there that freedom is. They formally attract each other, create contrasts and movements in a strange poetry.
This "wind of dust"is not only the breath that sweeps the beach, it evokes the appearance in the fog of the image, of those who cross it. The images themselves submit to it, their texture is charcoal, grainy and yet always bright.