Slimming stays in Thalasso
3 cures to reconcile with your body
Because it is difficult to start a diet and even more difficult to keep it, the Thalassos offer one-week stays to take control of your body. Based on marine treatments, aquatic sports activities and slimming technologies, the cures offer global and personalized support through dietetic and sports consultations. An effective weekly format to acquire the right habits to prevent the return of excess weight.
The principles of an adapted cure
MARINE CARE AND SLIMMING TECHNOLOGIES
Present in all cures, targeted thalasso treatments such as the hydromassage bath and the jet shower boost blood circulation and combat orange peel skin. Specific to Thalassos, seaweed-based wraps and treatments contribute to the elimination of toxins and act on deep fat cells.
In addition to these traditional treatments, new innovative technologies are making their appearance in the slimming programs of Thalassos. The Cellu M6 is a device that reproduces the famous "palpate and roll" technique, aimed at eliminating fatty deposits and improving skin tone. Initially intended for the recovery of athletes, cryotherapy also has slimming benefits. The principle is to expose the body to extreme temperatures up to -170°C; by fighting against the cold, the body draws on its energy reserves and burns calories. Finally, the Iyashi Dome - or Japanese sauna - emits a dry heat by long infrared which causes intense sweating, activates the elimination of toxins and promotes the decomposition of fat.
SPORT ACTIVITIES
In Thalasso, physical activity is in the spotlight, a necessary step to improve physical condition, strengthen muscles and refine the body. This is why a sports consultation is scheduled at the beginning of the cure to evaluate the physical condition of the patient and to direct him/her towards activities in line with his/her expectations. He will be able to take advantage of the seawater pools to practice Aquagym, Aquapower and Aquabiking or the beach for Nordic Walking or Longe Côte.
DIETARY CONSULTATION
To feel better in body and mind, the dietary approach is essential during a Thalasso cure. It is an opportunity to change your eating habits with personalized advice. During a consultation, a dietician establishes a tailor-made program, adapted to the rhythm of life, age and needs of the curist with the help of an OligoScan assessment. It allows to measure the oligo-mineral reserves, the oxidative stress and the presence of heavy metals in the body.
Our selection of cures
Thalasso Deauville by Algotherm
Slimming Cure - 5 days
This tailor-made program includes a sports consultation, a dietary assessment, two private sports lessons and 20 treatments combining hydrotherapy and slimming treatments with Algotherm products, a specialist in this field.
From 879€. To know more about it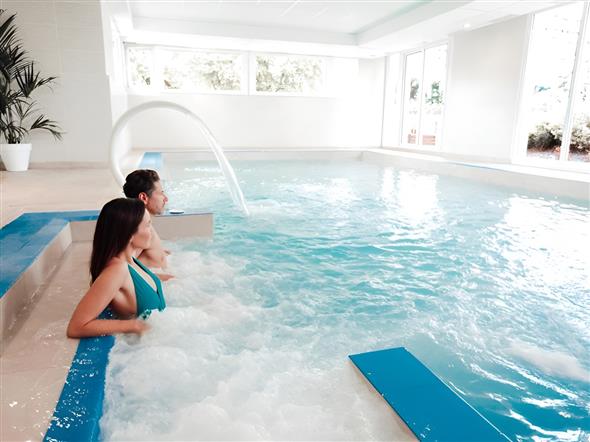 Algotherm Thalasso Deauville
02 31 87 72 00
Thalassa Sea & Spa Institute, Trouville Marine Cures
My Line Break & My Positive Body Break - 4 to 6 days
Each of these two cures offers a program of treatments dedicated to getting back into shape. Ma Pause Ma'Ligne focuses on slimming and weight loss, while Ma Pause Body Positive aims to reintegrate sports into the daily life of the curist.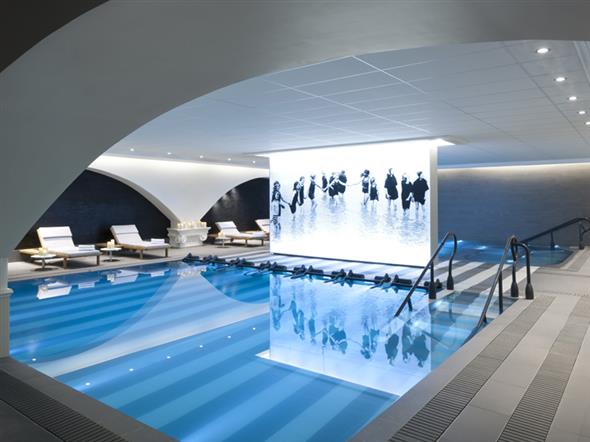 Institut des Cures Marines Trouville
Thalassa Sea & Spa
Boulevard de la Cahotte
France
02 31 14 25 70