Saint-Pierre Church of Saint-Pierre-Azif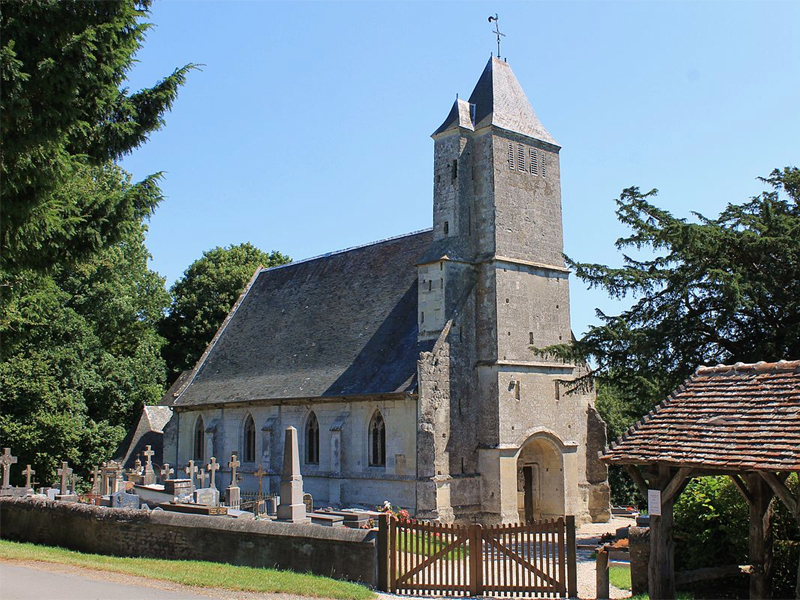 Church path

14950 SAINT-PIERRE-AZIF
The church-museum of Saint-Pierre-Azif, listed as a historic monument since 1926, belongs to two eras: the Lombard tower and the choir are from the XNUMXth century, the nave from the XNUMXth century and early XNUMXth century.

It houses 9 paintings from the Flemish school which ended up in this church thanks to Jean-Pierre Le Chanteur. Born in Saint-Pierre-Azif in 1760, this marine secretary collected paintings by Flemish masters during his career in Antwerp. The tables :
Adoration of the Magi: painting on wood, copy after engraving by Lucas Vosterman of the painting of Rubens kept in the Church of Saint John of Mechelen in Belgium.
- Saint Jerome writing: oil on canvas around 1620-1630 (Flemish Caravaggio current).
- Christ meeting his mother: attributed to Jacob Jordaens oil on canvas circa 1650.
- Glorification of the Virgin: entourage of Erasmus Quellin, important collaborator of Rubens (1607-1678) oil on canvas
- Jesus served by the angels: unknown author
- Triptych - Adoration of the Magi, Circumcision, Nativity: anonymous author, oil on wood sixteenth century. Long wrongly attributed to Lucas de Leiden.
- The Crucifixion: attributed to Gillis Baeckereel (1572-av. 1662), large canvas depicting Christ on the cross.
- On each side of the choir, two Beguines by Jean Van Cleef (1646-1716).

Besides the astonishing collection of the 9 paintings of the Flemish school, the church also shelters remarkable pieces of ancient or modern religious art, such as the Stations of the Cross in relief from 1887, statues and a recumbent figure from the XNUMXth century. .