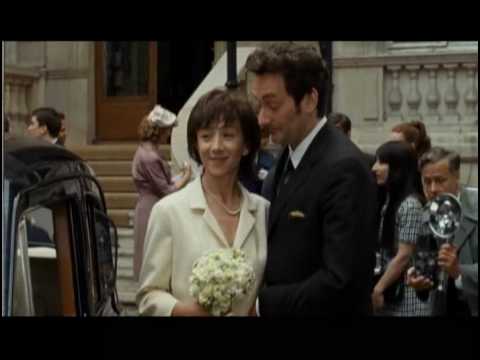 In 1954, the success of Bonjour Tristesse put an unknown 19-year-old writer on the stage. Françoise Sagan, a fragile novelist, became the hero of an entire generation. She was one of the main personalities of Saint-Germain-des-Prés and Saint Tropez in the 1960s. The author of Bonjour Tristesse discovered the Norman Coast in 1959 and never stopped coming to Deauville. They both loved parties, horse races, nice relaxing beaches, thrilling gaming tables and amazing trips with groups of friends.
THE 8 OF FRANÇOISE SAGAN
From July 8th to August 8th 1959, Françoise Sagan rented the manor of Breuil, in Equemauville, with a 8-ha park, situated between Deauville and Honfleur. On August 7th, Françoise Sagan, Jacques Chazot and Bernard Franck went to Deauville to have a last evening at the gaming tables. This episode is now famous. Early in the morning, after betting number 8 for several times at the roulette, the author of Bonheur, Impair et passe won 8 million francs (a bit more than 200,000 euros today) and was extremely happy. Back to her manor, she met the owner of the manor, eager to end the renting contract for the house she had rented. She asked him whether he wanted to sell the house. He said yes and told her that it had been estimated 8 million francs. Françoise Sagan took a packet of banknotes from her handbag and gave the money to the owner, who stared at her with big eyes. "It was August 8th, I had just won with number 8, he was selling the manor for 8 million francs, it was 8 in the morning, what else was I supposed  to do? I took the banknotes out of my handbag and put them onto his hands, before going to bed happy in what was and still is my only property on earth: a house, still a bit busted, located 3 km away from Honfleur (and 12 from Deauville).
Le retour ce soir-là sur la route qui suit la mer de Deauville à Honfleur, dans une vieille voiture décapotable malgré le froid, et accompagné d'amis exultants, fut l'un des moments les plus délicieux de mon existence. J'avais passé une semaine au purgatoire, ça avait failli mal finir, je m'en étais tiré, et la mer était grise à gauche, et l'herbe vert sombre à droite, et la terre entière m'appartenait.
Françoise Sagan, Avec mon meilleur souvenir (With my best memory), © Gallimard 1984
FRANÇOISE SAGAN MEMORIAL PLAQUE
For the 10th anniversary of her death, the City of Deauville paid tribute to Françoise Sagan on September 27th 2014, through two events based on number 8. After the inauguration ceremony of a memorial plaque in front of the Bar du Soleil, a unique evening lasting 88 minutes is organized at the Théâtre du Casino and includes projections, readings, stories and songs to discover Françoise Sagan, her voice, her mindedness, her words and her songs. The plaque says:
… en ce Deauville d'octobre, abandonné et brûlant, je regardais la mer vide,  les mouettes affolées qui rasaient les planches, le soleil blanc et, à contre-jour, quelques personnages qu'on eût dits tirés de Mort à Venise de Visconti.
Et moi, seule, enfin seule, qui laissais pendre mes mains, tels des gibiers morts, de chaque côté de ma chaise longue.
Rendue à la solitude, à l'adolescence rêveuse, à ce qu'on ne devrait jamais quitter, mais que les autres -l'enfer, le paradis- vous obligent sans cesse à déserter. Mais là, les autres ne pouvaient rien entre moi et ce triomphant automne.
Françoise Sagan, Des bleus à l'âme (Scars on the soul), © Flammarion 1972 © Stock 2009