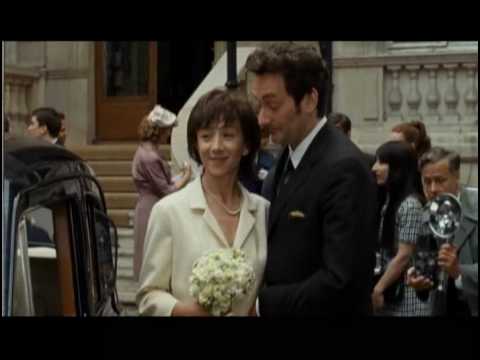 In 1954, the success of Hello Sadness propels ahead of the news a young unknown 19 year old, Françoise Sagan, fragile novelist who immediately becomes the heroine of a generation. She was one of the figures of Saint-Germain-des-Prés, and Saint Tropez of the 60s. The author of Hello Sadness discovered the Normandy coast in 1959 and went to adopt Deauville. Both have a taste for partying, horse racing, vast soothing beaches, game tables that electrify and gang trips that bond friendships.
THE 8 OF FRANÇOISE SAGAN
From July 8 to August 8, 1959, Françoise Sagan rents the manor of Breuil, in Equemauville, a property with an 8 hectare park, located between Deauville and Honfleur. On August 7, Françoise Sagan, Jacques Chazot and Bernard Franck leave for Deauville for a last evening which ends at the gaming tables. The episode is now famous. In the early morning, after having played roulette on several occasions, the future author of Happiness, Odd and Pass is delighted to have won 8 million francs (a little over 200 euros today). Back at the mansion, she finds the owner impatient to take stock of the situation. She asks him if he doesn't want to sell the house. He replied in the affirmative and specified that it was estimated at 000 million. Françoise Sagan then takes out a wad of banknotes from her purse and hands it to her in front of her astonished eyes. "It was August 8, now, I had won with the 8, he was selling the old 8 million, it was 8 in the morning, what did you want me to do about it? ... I pulled out the tickets of my evening purse, which overflowed with it, and I put them in her hand, before going to bed triumphantly, in what was to be - and which has remained until now - my only possession on earth, a house that is still a little dilapidated, located three kilometers from Honfleur (and twelve from Deauville) "
The return that evening on the road that follows the sea from Deauville to Honfleur, in an old convertible car despite the cold, and accompanied by exultant friends, was one of the most delicious moments of my existence. I had spent a week in purgatory, it had almost ended badly, I had gotten out of it, and the sea was gray on the left, and the dark green grass on the right, and the whole earth belonged to me.
Francoise Sagan, With my best memory, © Gallimard 1984
FRANÇOISE SAGAN PLATE
For the tenth anniversary of his disappearance, the City of Deauville paid tribute to Françoise Sagan on September 27, 2014, in two stages punctuated by the number 8. After the unveiling of a plaque at the Bar du Soleil, a unique evening of 88 minutes in the Casino theater combined projection, readings, testimonies and songs to find Françoise Sagan, her voice, her liveliness, her words and her songs. We can read on this plate:
... in this October Deauville, abandoned and scorching, I looked at the empty sea, the frantic seagulls which skimmed the planks, the white sun and, against the light, a few characters that one would have said taken from Visconti's Mort à Venise .
And I, alone, finally alone, who let my hands hang down, like dead game, on each side of my lounge chair.
Rendered to loneliness, to dreamy adolescence, to which one should never leave, but which the others - hell, paradis- constantly force you to desert. But there, the others could nothing between me and this triumphant fall.
Francoise Sagan, Bruises to the soul, © Flammarion 1972 © Stock 2009