Kourtney Roy
Photographer
© Sandrine Boyer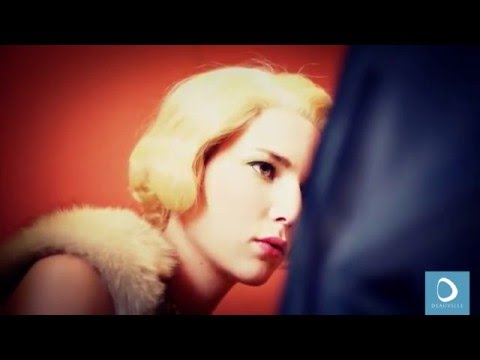 For Planche(s) Contact, "I've imagined a woman of the 1960s-70s"
Kourtney Roy, Canadian artist born in Canada in 1981, is fascinated by the creation of a personal tragic mythology. She imagines intimate universes where fantasy and mystery are combined. Her work is mainly based on self-portraits. The characters she creates are dark and sad, stuck in ordinary worlds that seem to belong to a past era. In these scenes of isolation, women seem to be bored. She works in domestic settings as she thinks that the most scaring places are often the most common. "I often shoot in suburbs and domestic places that we may find in the United States." She was invited to share her views of Deauville in 2012, in the framework of Planche(s) Contact. "I really liked Deauville, mainly the beach and ancient places. I've been thinking about how to create self-portraits in these places and I decided, quite spontaneously actually, to bring to Deauville a rich and a bit crazy woman of the 1960s-1970s, coming to Deauville and taking some photos of herself…"
Kourtney Roy Kourtney Roy works for fashion magazines such as GQ, Vogue Japon, Wallpaper, Esquire and Please, and has displayed her work in galleries in Paris and Berlin. She won several photography awards, such as the Prix Picto in 2007, the Screening awards in Berlin in 2008, the Emily Award in Vancouver in 2012.
Her work was exhibited for the first time in Arles in 2008, then in Cabourg in 2010 and in Shanghai in 2011. She participated to the Festival Circulation(s) and exhibited in the Hug gallery as well as at the Festival de Vevey in Switzerland. After the exclusive series she created in 2012 for Deauville's Planche(s) Contact festival, she imagined a new series in 2014 for the PMU Carte Blanche.