SBE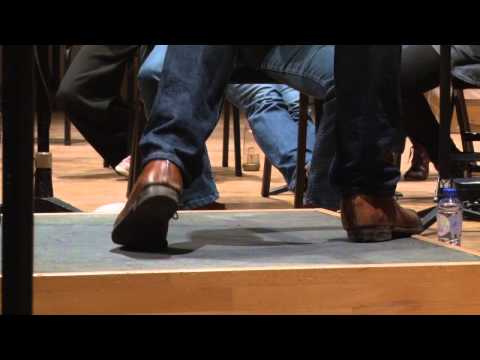 It was with the mastery of Radio-France where he joined a little singer in 1985, that Jérémie Rhorer's vocation for orchestral conducting was born, singing under the direction of prestigious conductors, such as Colin Davis and Lorin Maazel .
Pupil of Emil Tchakarov, himself a former assistant to Herbert Karajan, he entered the National Conservatory of Music in Paris in 1991. At the end of his studies in writing, analysis, orchestration and harpsichord, he obtains 4 first prizes including three unanimously.
He then became the assistant and partner of William Christie and Marc Minkovski who respectively entrusted him with the direction of Hercules by GF Handel at the Theater an der Wien, and by The Magic Flute by WAMozart at the Teatro Real in Madrid.
Today Regular guest of the biggest festivals, Aix en Provence, Salzburg, Glyndebourne, the Vienna Opera where he started in 2011, and Munich, from the Théâtre de la Monnaie, he directs at the Théâtre des Champs-Elysées, with the Cercle of harmony, a Mozart cycle including Idomeneo, Cosi fan tutte, Don Giovanni and Clemenza of Tito and between 2011 2014.
Among the orchestras that he conducts regularly, we can mention the Philharmonia Orchestra, the Wiener Philharmoniker, the Staatskapelle Dresden, the Yomiuri orchestra in Japan, the Orchester National de France, the Netherlands Philarmonic, the Hessicher Rundfunk in Frankcort.
At the head of the Philharmonia, he directed in 2013 at the Théâtre des Champs-Elysées a production of Carmelite Dialogues (directed by Olivier Py) by F. Poulenc, who won the Grand Prix du Syndicat de la critique in 2014.
Composer, student of Thierry Escaich, the Philharmonia Orchestra has just commissioned a piano concerto from him, for the French pianist Jean-Yves Thibaudet which will be premiered in 2017 in London.
The 2015-2016 season will see its debut at the Rotterdam Philharmonic, the Gewandhaus in Leipzig and its return to the Philharmonia, as well as its first Verdi (Stiffelio) at the Frankfurt opera house and Beatrice and Benedick (H. Berlioz) at the Théâtre de la Monnaie.