Marais de Blonville-Villers - Copie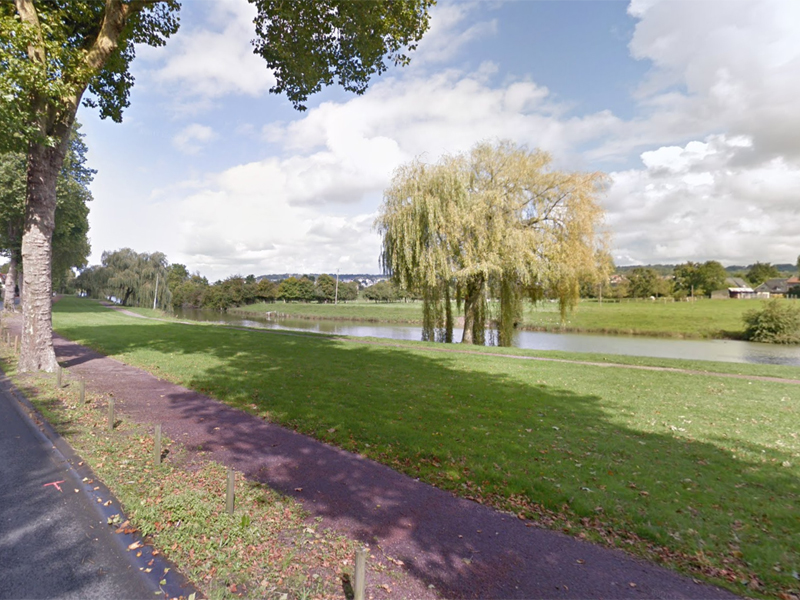 The Touques course had to be diverted to build the railway line for trains coming from Paris. A canal was dug. The "Rivière Morte" of Saint-Arnoult is the former bed of the Touques canal*.
This haven of peace and calm crosses Saint-Arnoult on about 1,5 km. Its entirely pedestrian banks (including two tracks for pedestrians and bikes) are an opportunity to relax surrounded by nature. In addition to ducks and swans, you can see hinds whose enclosed plot of land is situated just behind the sports complex.
The river is also accessible to fishing enthusiasts. Touques is considered the best river in France for sea trout. Sea trouts, born in fresh water, migrate to the sea and then return to breed in the river. We can observe them coming back from the end of May to July. In the Touques, you can also find brown trouts. Fly fishing and spinning are practiced here.
There is also a picnic area, a bowls court and a playground for children.
* The Touques, together with Dives, is one of the main rivers of the Pays d'Auge. It has its source in the department of Orne and flows over 108 km before flowing between Deauville and Trouville-sur-mer in the English Channel.