Regain tone and vitality
4 cures to fill up on energy
Need a break to regain your strength? Fitness and energy cures are a must at Thalasso, which offers formulas to fill up on vitamins and trace elements for a day, a weekend or a week. The benefits of seawater combined with individual hydrotherapy treatments, affusion massages and other relaxing treatments allow you to regain your energy and vitality, while being gentle.
REMINERALIZING CARE
Whatever thalassotherapy center you choose, the cure offers many seawater-based treatments to relax, unwind and regenerate. Their composition allows the body to be recharged with good minerals. The baths, for example, whether hydromassaging or bubbling, massage the body in depth, leaving it revitalized and nourished with marine active ingredients. Depending on the treatment selected, essential oils or sea salts are added to the bath. In the same way, seaweed wraps and marine mud applications trigger sweating, which will lead to the dilation of the skin's pores and thus promote the penetration of minerals. The affusion massage is performed under a warm mist for a moment of total relaxation. Rapidly assimilated by the skin, the active marine ingredients are diffused in the body and in all stimulated body parts (back, neck, hands, legs and feet).
REVITALIZING CARE
Mainly used in slimming cures, the jet shower is recognized for its benefits on muscles and orange peel skin. But the high pressure of the seawater jets also awakens the muscles and provides a feeling of vitality and freshness, ideal for replenishing energy. In a lying position this time, we put on large inflatable boots for a pressotherapy session; a mechanical lymphatic drainage with progressive pressure helps to improve venous return and to find light legs. To perfect the results of the treatments, some cures include sports sessions in the seawater pool (Aquagym), in the studio (Cardio Boxing, Swiss Ball Training) or on the beach (Beach Walk or Run, Sea Sand Training).
RELAXING TREATMENTS
Recognized for its many benefits, massage is an essential treatment for maintaining a healthy life. In thalassotherapy centers, you can find relaxing massages and their kneading which acts in depth on physical and psychological tensions. Without kneading this time, the hydrojet, an alternative technique of mechanical palpating-rolling. On a hot water mattress, several jets with adjustable pressure massage the body from the neck to the ankles. While these treatments focus mainly on the body, the face is not left out; completed by a massage of this specific area, the facial treatments help to plump up the skin, detoxify it and erase signs of fatigue.
Our selection of cures
Thalasso Deauville by Algotherm
Vitality & DetoxCure - 2 to 5 days
Need energy quickly? This concentrate of thalasso treatments brings energy and vigor thanks to the therapeutic virtues of seawater, marine mud and seaweed. There are two durations to choose from: 2 days (8 treatments) and 5 days (20 treatments). For each of the cures, Aquabike sessions are included to perfect the results.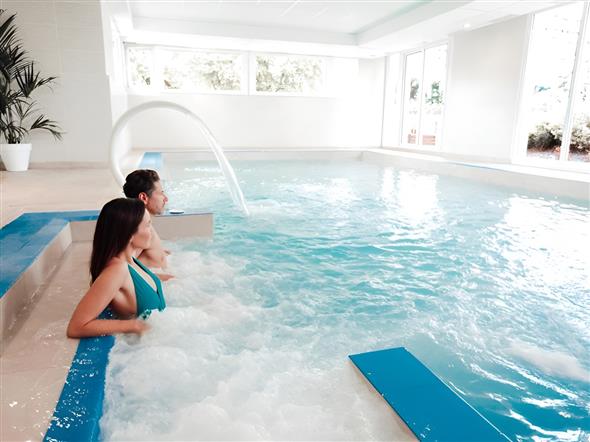 Algotherm Thalasso Deauville
02 31 87 72 00
Thalassa Sea & Spa Institute, Trouville Marine Cures
My Vitamin Break & My Precious Break - 1 to 6 days
A balance between treatments and activities, between relaxation and dynamism to give back to the body and mind all their vitality. Two program durations are available: a weekend (1 to 3 days) or a week (4 to 6 days). Each day, Ma Pause Vitaminée offers essential treatments (sea bath, hydrorelax massage, relaxing sea wave...) and a coached sport activity. Ma Pause Précieuse focuses mainly on beauty treatments from the Gemology cosmetics brand.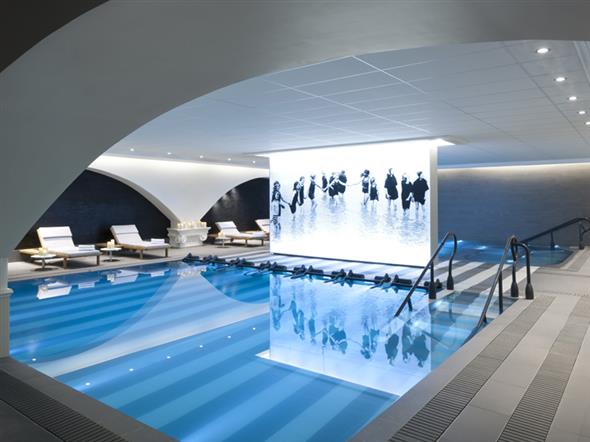 Institut des Cures Marines Trouville
Thalassa Sea & Spa
Boulevard de la Cahotte
France
02 31 14 26 00