PHILIPPE RAMETTE
Photographer
© Philippe Ramette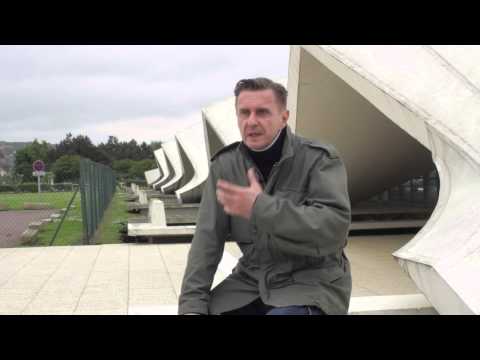 Guest of the Planche(s) Contact Festival in 2014
Philippe Ramette, plastic artist, was born in 1961 in Auxerre. He is a contemporary artist and a photographer, living and working in Paris.
He is also a sculptor, and creates objects whose goal is not to be used in one's daily life but to inspire a thinking process. He then transforms these objects into the protagonists of his photographs. His work is usually based on the imaginary, the shifting of meanings, and the changing of perception. His work illustrates an acute sense of demonstration via the absurd. Philippe Ramette also stages himself, in costume, creating a new landscape in which he plays a determining part in an extravagant and visually surprising manner.
His photographs are not edited or cut, for the artist wishes to keep his work in line with his task as a sculptor. In Deauville, for the Planche(s) Contact festival, he created three "sculpture-facilities": on the swimming-pool, the beach, and the dike.