PHILIPPE RAMETTE
Guest photographer at the Planches Contact 2014 festival
Philippe Ramette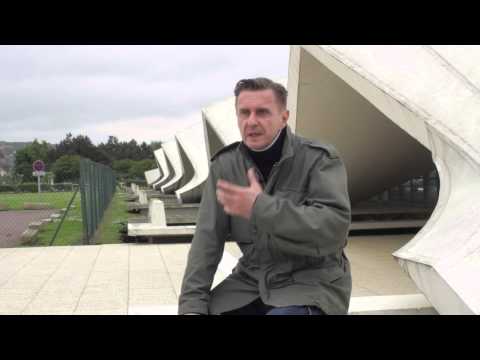 Philippe Ramette, visual artist, was born in 1961 in Auxerre. He is both a contemporary artist and photographer. He lives and works in Paris.
Above all a sculptor, he creates objects whose purpose is not so much their daily use as the process of reflection that they engage. Then he decided to stage his sculptures in photographs. His practice, in general, plays on the imaginary, the displacement of meaning and the modifications of perception. His works show a sharp sense of demonstration by the absurd. Philippe Ramette stages himself in costume, composing the image of a landscape of which he will be a part in an extravagant, visually astonishing or stunning (in the literal sense) way.
His shots are not retouched or edited in any way, as the artist seeks above all to keep in touch with his work as a sculptor.
In Deauville, as part of the Planche(s) Contact festival, he created three "sculptures-installations": on the pool, the beach and the seawall.