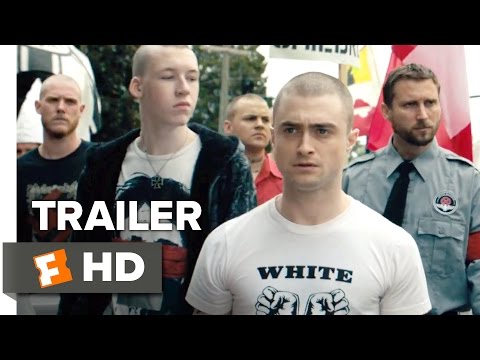 Daniel Radcliffe currently plays in Insaisissables 2, In Swiss Army Man facing Paul Dano, and in Empire, a thriller inspired by real events on white supremacy in America.
He just finished playing - sold out - Privacy at the Public Theater in New York, a play that tackles the issues of all-digital and technology. He just finished Jungle, filmed in Colombia and Australia, after playing against James McAvoy in the feature film Dr. Frankenstein and in a TV movie for the BBC, The Gamechangers.
In 2014, we could see him in the thriller and horror film Horns, but also in romantic comedy And (much) more if affinities), and the year before in a Sony Pictures Classics film, Deadly obsession. The same year, he performed on stage Billy in The Cripple of Inishmaan, from the work of Martin McDonagh. After London's West End, where it premiered in the summer of 2013, the play was resumed on Broadway. Since the last installment, in 2010, of the series of films by Harry Potter, Daniel Radcliffe has proven to be a multi-talented artist.
In 2011, he played sold out for ten months in the Broadway musical. How to Succeed in Business Without Really Trying. The following year, he starred in the horror film. The Lady in Black. Along with Jon Hamm, he takes part in two seasons of the mini-series A Young Doctor's Notebook and Other stories, a dramatic comedy adapted from several short stories written by Russian author Mikhail Bulgakov. Daniel Radcliffe made his first appearance on the boards in 2007 by playing Alan Strang, facing Richard Griffiths, in Equus by Peter Shaffer.
Directed by Thea Sharrock, it accompanies the play from London's West End to Broadway. Longtime fan of Simpson, he lends his voice twice to the characters in this series. First for that of a vampire named Edmund that we find in an episode of Treehouse of Horror Show XXI broadcast in November 2010. Then, for Diggs', a new student befriending Bart. Previously, Daniel Radcliffe participates in the HBO / BBC series EXTRASAnd to Robot Chicken et BoJack Horseman.
On the occasion of the 42nd Festival of American Cinema, his latest film, IMPERIUM by Daniel Ragussis, will be screened on the screens.