Bruno Putzulu
Comedian, director, singer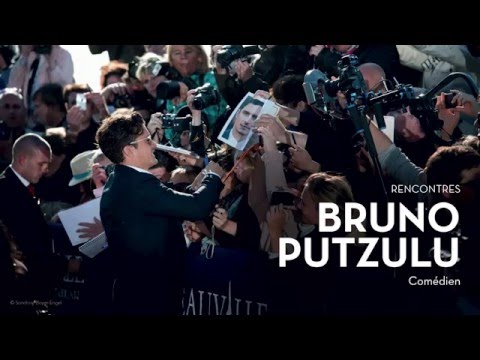 "Deauville, this gift we offered ourselves during the American Film Festival"
Difficult to lock Bruno Putzulu in a single activity.
Of Italian origin, the actor was born in 1967 in Toutainville in Eure and lives in Normandy. In 1990 he entered the National Conservatory of Dramatic Art in the class of Philippe Adrien, then at the Comédie Française in 1994 where he met Philippe Torreton who recommended him to Bertrand Tavernier. He will be hired to The Bait in 1995. First recognition by the general public, followed by the film by Olivier Peray, Small love disorders, which earned him a first nomination for the César award for best male hope in 1999. His often daring and eclectic choices have made him run continuously since his beginnings. From Antoine de Caunes to Bertrand Tavernier via Jean-Pierre Mocky, all generations of directors are interested in this atypical actor who added the song to his talents. He traces his way between cinema, short film (showing for Juliet by Marc-Henri Boulier, released in 2015), television or even the boards (on tour in 2015 with The attack after Yasmina Khadra, directed by Franck Berthier). After a tour-show with the album "Drôle de monde", this sensitive personality takes part in an album of ten voices in tribute to Léo Ferré (release: March 2016).
Normand, originally from Pont-Audemer, Bruno Putzulu likes to return to Deauville where he participated in the 2015 Books & Music Festival. From the seaside resort, he keeps thrilling childhood memories. "Going to Deauville in my childhood was going to a somewhat unknown world, to which we were not totally entitled. We came on mopeds, with my friends. We came to the stage, where the American actors went. . In our minds at the time, it was where there are people who don't live like us. It is that "gift" that we gave ourselves in summer. During the American Film Festival, we was trying to get in. We had the feeling of being an outlaw; hearts were beating in the halls of the Casino ... One year, we wanted to listen to Guy Marchand sing, and we were turned away with our K-Way and our helmets! "He smiles.