Emilie Piquot
Professional golfer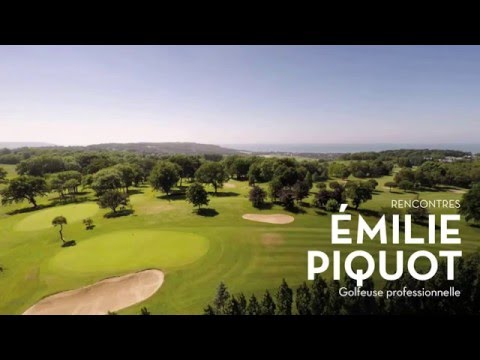 "The team spirit that is thought to be absent from golf exists at Deauville.
Emilie Piquot was introduced to golf at a very early age, "hooked" on this demanding sport from the age of 3. At the age of 8, she started competing. Thanks to her very good amateur results, in 2006 she joined the Pôle Espoir de France at the CREPS in Dinard and subsequently took part in all the major national and international competitions. She was quickly spotted by sports professionals in the region and closely followed by Arnaud Lagniel, then coach of the Basse-Normandie league. After a break, she joined the Barrière Golf Club in Deauville as a starter, where she now plays, resumed amateur competitions and won eight grand prizes throughout France. "I rediscovered the pleasure of playing thanks to the atmosphere that reigns in this club. The team spirit that people think is absent from golf exists in Deauville. The members are all behind me, ready to support me; it makes me want to play well even more", agrees the one who will become in 2013 the best golfer in Normandy.
At the end of 2014, with a good number of victories, she decided to pass the access cards to the professional circuit and obtained a right to play on the Ladies European Tour Access Séries (LET Access), the second European women's division. During her first year as a professional player, Emilie traveled across Europe to play 12 LET Access tournaments. She finished the 2015 season in 13th place in the Order of Merit of the second European division thanks to her good results:2nd in Germany, 6th in Belgium, 12th in Sweden, 17th in France in Dinard and several other cuts crossed. At the end of 2015, Emilie obtained a partial right to play on the Ladies European Tour (LET), the first European division. Emilie Piquot will share her 2016 season between the LET and the LET Access to play about fifteen tournaments throughout Europe.
At 24 years old, Emilie is currently ranked 16th in France and hides, behind an unalterable smile, a fierce desire to progress with the support of her coach and teacher at the Barrière Golf Club in Deauville, Frederic Bonhomme. Emilie is one of the most successful players in driving," he says. Her game allows her to respond to all situations. She has developed this creativity since her debut".
Emilie Piquot now sets the bar high. "The fact of reaching the Ladies European Tour allowed me to make my weapons. I dream of one day reaching the Ladies Professional Golf Association (LPGA), the American tour. That's my number one goal. I have the rage, I want to get there!"