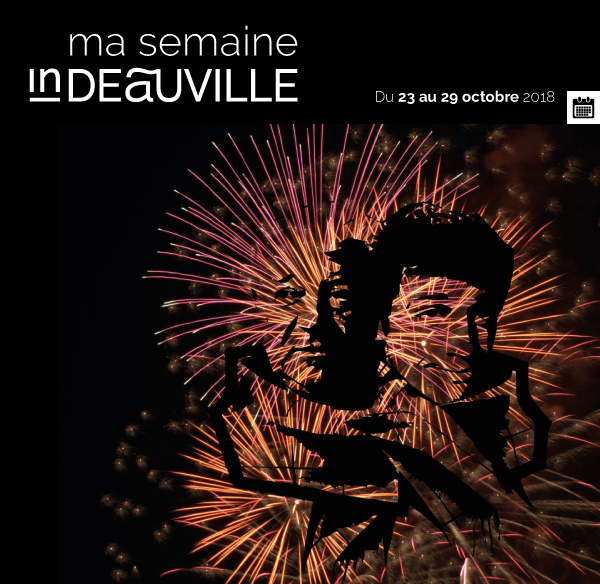 PICTURE OF THE WEEK
Famous villerville
"A Monkey in Winter"
Saturday October 27 - 21 p.m.
_______
Special effects, fireworks, projection on the big screen of cult scenes from the film, anecdotes… Saturday evening, we find in pictures Jean Gabin and Jean-Paul Belmondo for a tribute to Henri Verneuil's film, A monkey in winter. 15 magical minutes which will end with a final final bouquet of 3 minutes!
DEAUVILLE
Until November 25
_______
Contact Board (s)
inauguration weekend
and photo competition
The Deauville Festival of Photographic Creations presents the works
of invited photographers in residence to match their photographic universe
with the city. This 9th edition unveils 12 new exhibitions by famous photographers
or emerging and young talents and a retrospective dedicated to Roger Schall.
You will like to move from one place to another and discover all these visions,
alone or accompanied by a guide. Commented tours and a photographic snack
for children are scheduled this week.
Also follow the itinerant opening on Saturday October 27 from 17 p.m., in the presence of the photographers who comment on their work. It starts with the presentation of the Prizes to one of the photographers of the Tremplin jeunes talents. (departure from the Point of view).
Open to everyone !
The IN :

Isabel Munoz, Isabelle Chapuis,

Liz Hingley and Yusuf Sevinçli.

The carte blanche :

Vincent Delerm exhibits "Deauville est une fête" and invited Pierre Cattoni & Franck Hédin

to imagine their Deauville.
THE RETROSPECTIVE :
It was with Roger Schall photographer of the Deauvillais summers from 1934 to 1950.
The Young Talents Springboard :

Alexandre Chamelat, Mireia Ferron, Samuel Lebon, Guillaume Noury, and Hugo Vouhé each told a different story in pictures. They are competing to win the Contact Board (s) award.

THE OFF :

the gaze of other photographers in public or secret places in the city.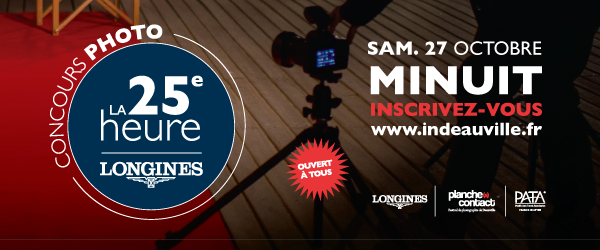 In the night of October 27 to 28, an additional hour is offered to each of us on the occasion of the transition to winter time.
For all those who are tempted to choose sleep, the Festival Planche (s) Contact de
Deauville offers a photo contest to capture this imaginary hour.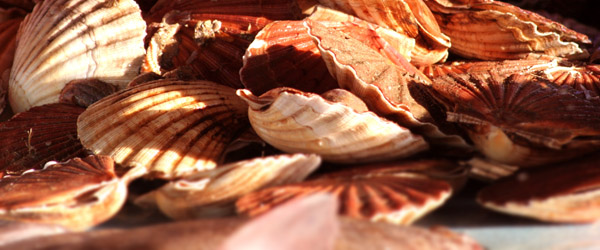 VILLERS-SUR-MER
Saturday 27 and Sunday 28 October
_______
Villers-sur-mer celebrates the shell
Saint-Jacques
A true celebration of terroir and tradition to taste seafood in a festive atmosphere. We like to get together for:
- tons of shells and crustaceans from the region gathered there at festive prices
- musical, festive and maritime entertainment: sea rescue demonstrations, fish smokehouse, rope and marine knot weaving workshops, first helicopter flights, hang glider, official parade, meetings with gastronomic brotherhoods ...
- cooking demonstrations with the National Cooking Academy and the participation of Meilleur Ouvriers de France
- the wine and gastronomic products market and the catering areas
BLONVILLE-SUR-MER
Dimanche octobre 28
_______
8th edition of Jardins et Terroir en fête
Nurserymen, horticulturalists, local producers and artisans come together to celebrate nature. Songs from Ireland, Quebec, Normandy and Brittany, pony ride, workshops, advice, raffle ... this meeting is made for everyone to participate.
VILLERS-SUR-MER

From October 26 to November 2

_______

Painting exhibition :

Jacqueline Pasero and Chantal Patel.

A varied exhibition combining both

several techniques and different subjects.
VILLERS-SUR-MER


Saturday, October 27
_______
The Hameau Fleuri Concerts:
Did you say Symphonies?
The most beautiful symphonies of Beethoven, Haydn, Mozart, Tchaikvsky ... by the emblematic duo of Hameau Fleuri and the inimitable duo of keyboards formed by Eric Sammut and Raphaël Simon.
DEAUVILLE


Dimanche octobre 28
_______
Organ and Trumpet Concert
Around Lionel Coulon, owner of the great organ of the cathedral of Rouen, the trumpeters Pascal Riegel and Frédéric Aubin interpret the works of Bach, Brandt, Coulon, Delibes, Purcell, Sachs, Vivaldi, Vidor.
DEAUVILLE

Dimanche octobre 28

_______

Dedication: "Stavros"
from Sophia Mavroudis

"Stavros", Sophia Mavroudis' first novel, is a black novel, a variation on the Greek theme. It is the whole soul of a Greece exhausted by years of austerity that emerges forcefully from these pages.
INDEAUVILLE
Until October 26
_______
A week of horse passion
Horse racing, horse auctions
and show jumping competition, choose your mount!
DEAUVILLE

23 25 in October

_______

3rd Galop Expo, the trade show for professionals in the gallop industry

With Galop Expo, the gallop sector is setting up an event intended to enhance and promote all of its activities, as well as to create opportunities for discovery and networking for all professionals in the sector (French and foreign stud farms, healthcare, suppliers, racing companies, professional unions, training organizations, etc.).

DEAUVILLE

23 25 in October

_______

The fall / winter meeting takes place in La Touques

Take advantage of the school holidays to discover the races at the Deauville-La Touques racecourse. Numerous activities, including several inflatable structures and ping-pong tables, will allow young and old to have fun.

With family or friends, meet at 11:30 am at the Deauville racecourse to enjoy three days of horse racing:

- Tuesday 23 October: 8 races from 12 p.m. including the Prix Zeddaan (Quinté + - Listed)

- Wednesday October 24: 8 races from 13:15 p.m. including the Prix des Réservoirs (Group 3, one of the highest levels of the competition, reserved for 2 year old fillies)

- Thursday October 25: 8 races starting at 11 am including the Arazi Price (Quinté +)
DEAUVILLE

23 26 in October

_______

October yearling sale

This 2nd session of the year, reserved for yearlings, brings together more than 600 foals practically all born and bred in France.

TOURGEVILLE

Friday, October 26

_______

"Halloween" day at Clairefontaine

While some will diligently follow the flat races, the others will celebrate Halloween with a pumpkin workshop, lanterns and competitions, make-up for children, inflatable kart circuit…

SAINT-ARNOULT

Dimanche octobre 28

_______

Club Ponam: last confrontation
in Deauville

Clubs and ponies in the region are closing their show jumping season at the Pôle International du Cheval. Around 300 competitors are expected to start the events.
VILLERS-SUR-MER

Wednesday October 24

_______

Taste the Pays d'Auge

A walk in the hollow paths of Villers-sur-mer for a taste of the Pays d'Auge and on arrival with a tasting of traditional products made in the farms of the Auge region.

VILLERS-SUR-MER

Thursday October 25

_______

Discover the soul of Villers

Why brick? Why so much fantasy? A visit to the history of an old village that has become a seaside resort without losing its soul.

VILLERS-SUR-MER

Friday, October 26

_______

Secret stories of seaside villas

Along the streets that often bear the names of the pioneers of Villers, the anecdotes that mark the history of Villers-sur-Mer.
DEAUVILLE

Friday, October 26

_______

Deauville, history
And heritage

A journey back in time since 1860, date of the creation of Deauville by the Duke of Morny.

VILLERS-SUR-MER

Monday October 29

_______

Visit the church
Saint-Martin and its canopies

Too small to accommodate summer visitors, the church was rebuilt from 1872. Its glass roofs were one of the Bas-Norman masterpieces of the late XNUMXth century.

VILLERS-SUR-MER

Saturday, October 27

_______

An evening dedicated to astronomy

Stars and planets, movements of the stars, extraterrestrial life ... Then take part in a vigil with live observation!
TOUCH

23 and 25 October

_______

Discover the world of water

Water in all its forms, from its source to its treatment, through interactive treasure hunts.

VILLERS-SUR-MER

Saturday, October 27

_______

Dive into the world of dinosaurs

Learn to recognize the fossils of these large terrestrial reptiles which have been found in Norman rocks.
VILLERVILLE

Until November 3

_______

Witch hunt

We must rid the village of this dreadful woman who terrifies the inhabitants. Riddles and magic formula will allow you to discover where it hides.

BLONVILLE-SUR-MER

Until October 26

_______

Drawing contest

For children to 5 11 years.
In accordance with the "Data Protection" law of January 6, 1978, you have the right to access and rectify data concerning you.
For any request, send us a message by clicking on communication@deauville.fr.
Photographs: © Sandrine Boyer / Naïade Plante / Calvados tourisme / DR