Isabel Muñoz
Photographer invited to the Planche (s) Contact festival in 2018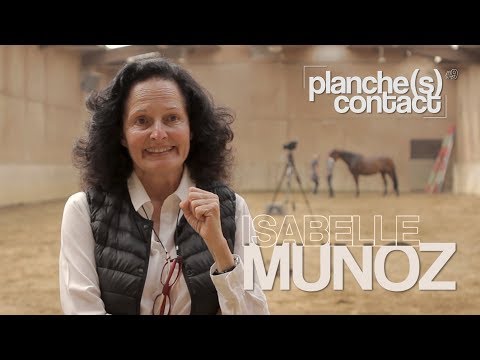 Isabel Muñoz was born in Barcelona in 1951, but it was in Madrid that she established her studio in 1970 and designed most of her work. In 1979, she decided to dedicate her life to photography. Press, advertising, cinema: commissioned photography will be his entry into this world. In 1982, she studied visual arts at the University of Rochester. In Maine, she discovers ancient techniques and learns to master light. She continued her teaching at ICP, International Center of Photography in New York, and became familiar with large format.
Man Ray, Tina Modotti, Lewis Carroll, Claude Cahun, Cindy Sherman, Tom of Finland populate his library and are the pillars of his inspiration. Passionate and great technician, she is recognized as one of the most qualified specialists in some of the most "noble" photographic processes such as the platinotype. Isabel Muñoz won in 2016 the national photography prize awarded by the Spanish Ministry of Culture. This distinction followed an exhibition presented at Tabacalera in Madrid from April 27 to June 17, 2018, The anthropology of feelings, and to the eponymous work.
François Cheval, exhibition curator, about the exhibition by Isabel Muñoz, Half-man, half-beast :
"Tested by photography, the image of this animal with which we have such a special relationship, the horse, acts on us as a repellant. What could be more unbearable, in fact, than these rustic and muscular beasts emerging from the water covered with foam! Following the example of these posted images of an idealized Camargue, they make any photographic attempt on the subject impossible. Here, without any fear, Isabel Muñoz reinvents the centaur. Half-man, half-beast, the mythological figure composes a contemporary form. When one makes the other a victim, when man sacrifices his share of nature, what is more current than this hybrid being, perfect reconciliation, not oppositions, but complementary. Master of time, photography has the advantage of being able to temporarily merge humanity and animality. The shapes, the muscles merge into an interlacing of contrasting tones. Power is combined with elegance in a world finally reunited. At Isabel Muñoz, any representation has a symbolic value. It obviously evokes an exemplary world in opposition to the real world. In this imaginary country, if not ideal, harmonious, the virtues of one and the other combine. Where mythology classifies the centaur in the category of fantastic animals, Isabel Muñoz sets it up as a model. It is in the reduction of gaps that the originality of the photographer's words is established, which, in the continuity of her work, opposes any standardization. Escaping classifications, bodies and attitudes defy the established order. Ambiguity is the only standard in a photography that has no other symbolic ambition than to make us see differently, that is to say, think badly!
Returning to the origins, the photographer, under the influence of Empedocles, recomposes the first generation of animated beings, made up only of scattered members. Results of improbable collages, these composite creatures deliver initiatory knowledge. The cumulative power of fragments arranged in unusual forms allows them to reveal buried knowledge to us. What do they have to teach us? Leaving the sea when everything was only water and darkness, they are the guardians of a natural order that is today overturned, destroyed. Surviving the flood, immortal, these symbolic representations show us the way and initiate wisdom!"