THE DUKE OF MORNY
Politician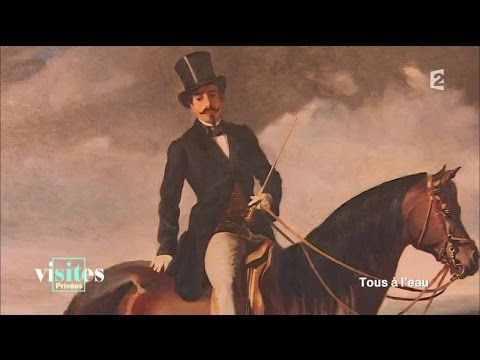 Charles Auguste Louis Joseph de Morny was born in Paris on September 17, 1811. The civil status document written for the occasion is a forgery. His real father was Charles de Flahaut, a general of the Empire and a brilliant officer of the Imperial State Major. His mother was none other than Queen Hortense, who married Napoleon Bonaparte in the second marriage (he is therefore the half-brother of Napoleon III).
The birth of the Duke of Morny remains shrouded in mystery. The very place of his birth is subject to controversy. In Switzerland? In Paris? In the vicinity of Aix, or in Montpellier? Queen Hortense and Charles de Flahaut probably had good reasons ...
He was one of the authors of the Coup d'Etat of December 2, 1851 (which, one year later, would consecrate Louis-Napoleon Bonaparte Emperor) and he immediately became Minister of the Interior. President of the Legislative Body (today the National Assembly) from 1854 to 1865, he participated in all the major industrial and financial operations of the Second Empire.
Summer 1858: the Duke of Morny was invited to Trouville by his personal physician, Doctor Olliffe, who ran the Trouville Casino lounge. Morny was a visionary: seeing in front of Trouville 160 virgin hectares, marshes and 3 km of fine sand, he seized the opportunity to exploit this shoreline to create a seaside resort where "All Paris" would go.
Thus was formed an association of men, reliable, competent and ambitious friends coming from different horizons, whose goal was, in the words of Morny to create "the kingdom of elegance". Alongside Morny and Dr. Olliffe, there was also Mr. Donon, a Parisian banker, director of the Ottoman Bank, who was able to find the necessary funds for the operation, and Mr. Breney, a Parisian architect who drew up the plans for the future town (he would also become the first mayor of the great Deauville).