Michael Moore
Director and producer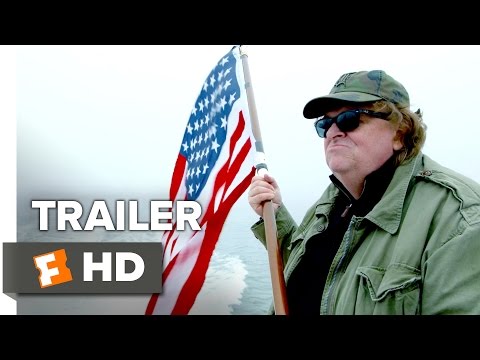 Carrying his camera wherever he goes, and armed only with words, Michael Moore is not afraid to stand up to those in power, however intimidating they may be. He is an American hero, protecting his country from its worst enemy: The United States. From one film to the next, he tries to show how the American dream is built on a mirage: The all-powerful corporate boss in Roger and Me and The Big One; the right to bear arms in Bowling for Columbine; Georges W. Bush's post-colonial military policy in Farhenheit 9/11; the profit-driven US health system in SiCKO; or the ills of our economic model in Capitalism: A Love Story. In nearly three decades of artistic activism, Michael Moore has emerged as a master of the genre, blending reality and fiction to bring out the truth.
The Deauville American Film Festival pays tribute to him, in his presence. To mark the occasion, the Festival will screen the premiere of his new film, Where to Invade Next, ahead of its release in French theaters on 14 September.
Michael Moore was born in Flint, Michigan. He became an Eagle Scout, attended the seminary for the Catholic priesthood, and at age 18 became the youngest elected official in the country. At 22, he founded The Flint Voice, a nationally recognized alternative newspaper. In 1989, Moore made his first film, the box office record breaking Roger & Me, which gave birth to the modern-day documentary movement. Moore went on to break the documentary box office record two more times with his 2002 Academy Award®-winning film Bowling for Columbine and the Palme d'or-winning Fahrenheit 9/11. Other notable films include the Oscar-nominated SiCKO and Capitalism: A Love Story. Moore won the Emmy Award for his series "TV Nation" and is one of America's top-selling nonfiction authors, with such books as Stupid White Men and Dude, Where's My Country? Moore lives in Traverse City, Michigan, where he founded the Traverse City Film Festival and two art house movie palaces, the State Theatre and the Bijou by the Bay.