Michael Moore
Director and producer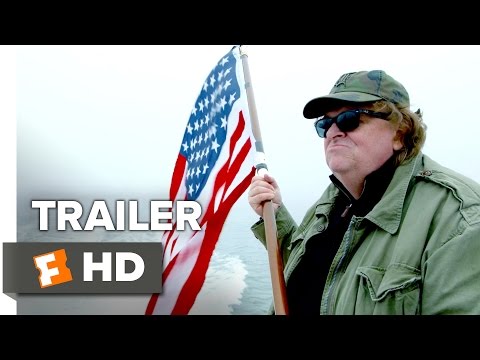 He walks his camera along the paths and, with his only word, stands up to the most ferocious men of power. Michael Moore is an American hero, protecting his country from its worst enemy: the United States. From one film to another, he seeks to dissipate an American dream built on mirages: employers' omnipotence with Roger and I ou The Big One, carrying a weapon in Bowling for Columbine, the postcolonial military policy of Georges W. Bush in Farhenheit 9/11, the greed of the health system in SiCKO or the drifts of the economic model in Capitalism: A Love Story. In almost thirty years of artistic activism, Michael Moore has established himself as a master in the matter, kneading reality and fiction to extract all the truth.
The American Film Festival will pay tribute to him in his presence. On this occasion, the Festival will preview its new film Where to Invade Next, before its theatrical release on September 7.
BIOGRAPHY
Michael Moore was born in Flint, Michigan. While he is an Eagle Scout and attends the seminars of the Catholic Church, at 18 he becomes the youngest elected representative in the country. He made his first film in 1989, Roger & Me, and broke all American box office records - this film notably gave birth to the modern documentary movement. Michael Moore continues his momentum with Bowling for Columbine, Oscar winner, and Fahrenheit 9 / 11 which receives the Palme d'Or at Cannes, both very successful in theaters. Among his most remarkable achievements SiCKO, Oscar nominee, and Capitalism: A Love Story. Michael Moore received an Emmy Award for his series TV Nation.
He is also one of the most widely read non-fiction authors in the United States, with books such as Mike strikes back et Everyboy inside. He now lives in Traverse City, Michigan, where he founded the Traverse Film Festival and two arthouse cinemas.
SELECTIVE FILMOGRAPHY
Director
2015 WHERE TO INVADE NEXT - doc
2009 CAPITALISM: A LOVE STORY - doc
2007 SLACKER UPRISING - doc
2007 SICKO - doc
2004 FAHRENHEIT 9/11 - doc
2002 BOWLING FOR COLUMBINE - doc
1997 THE BIG ONE - doc
1995 CANADIAN BACON
1992 PETS OR MEAT - RETURN TO FLINT - doc
1989 ROGER ET MOI (Roger & Me) - doc