Tonie Marshall
Director and screenwriter
Hélène Reitzaum
Hélène Reitzaum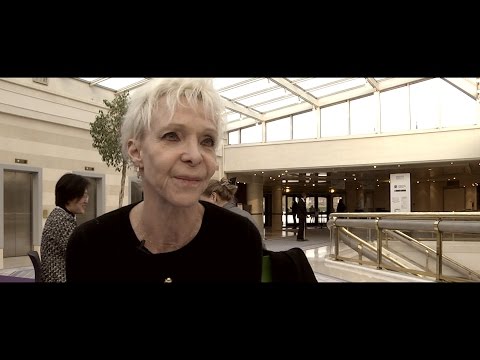 The only woman to win the César for Best Director in 2000 for Venus Beauty (Institute) - also awarded Best Film and Best Original Screenplay - Tonie Marshall set up her camera in Deauville between late November and early December 2016, for the purposes of her latest film, Number One.
Daughter of actress Micheline Presle and American actor and director William Marshall, Tonie Marshall made her film debut as an actress under the direction of Jacques Demy in 1972, in The Most Important Event Since Man Walked on the Moon. She moved on to directing in 1990 with Pentimento, starring Antoine de Caunes in his first film role. In 1993, Tonie Marshall created her own production company Tabo Tabo Films, which gave her greater freedom to produce her films. After Pas très catholique (1994) and Enfants de salaud (1996), both starring Anémone, and then the crowning achievement at Cannes of Vénus beauté (institute) - which drew more than 1.3 million admissions in France and was sold in some 20 countries -, she reunited Catherine Deneuve and William Hurt in Au plus près du paradis in 2001. The following year, she directed a parody of home shopping based on a marital crisis with France Boutique. In 2014, she reunited Patrick Bruel and Sophie Marceau in the film Tu veux ou tu veux pas.
With a keen interest in women of power evolving in the business world and networks of influence, the director shot in 2016 on the beach and boards of Deauville some scenes of her next film, Number One. The story of a brilliant engineer, played by Emmanuelle Devos, pushed by a network of influential women to take over a CAC40 company. The film was written by Tonie Marshall and Marion Doussot, with the collaboration of journalist Raphaëlle Bacqué. Benjamin Biolay, Richard Berry and Sami Frey are also part of the cast.
If Tonie Marshall chose to set her film in Deauville, it is both for the Women's Forum, which brings together the world's most influential women every year, and for the beach, which is linked to her heroine's personal story...