Tonie Marshall
Director and screenwriter
© Hélène Reitzaum
© Hélène Reitzaum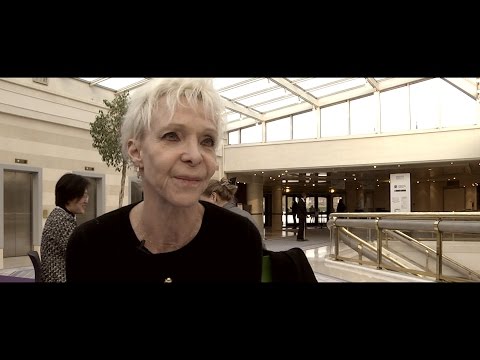 Only woman to have received the César for best director in 2000 for Venus Beauty (institute) - also crowned Best film and Best original screenplay - Tonie Marshall put her camera in Deauville between the end of November and the beginning of December 2016, for the needs of her last film, Number One.
Daughter of actress Micheline Presle and American actor and director William Marshall, Tonie Marshall began filming as an actress under the direction of Jacques Demy in 1972, in The most important event since man walked on the Moon. She went to directing in 1990 with Pentimento, with Antoine de Caunes in a leading role in the cinema. In 1993, Tonie Marshall created her own production company Tabo Tabo Films, which gave her greater freedom to produce her films. After in particular Not very Catholic (1994) et Bastard children (1996), both interpreted by Anémone, then the coronation at Cannes of Beauty Venus (institute) - which made more than 1,3 million admissions in France and sold in around twenty countries -, in 2001 it brought together Catherine Deneuve and William Hurt in Closer to paradise. The following year, she staged a parody of teleshopping against the backdrop of a conjugal crisis with France Boutique. In 2014, she brought Patrick Bruel and Sophie Marceau to the screen in the film You want or you don't want.
Being closely interested in women of power evolving in the business environment and networks of influence, the director filmed in 2016 on the beach and the boards of Deauville certain scenes from her next film, Number One. The story of a brilliant engineer, embodied by Emmanuelle Devos, pushed by a network of influential women to take the helm of a CAC40 company. The feature film was co-written by Tonie Marshall and Marion Doussot, with the collaboration of journalist Raphaëlle Bacqué. Benjamin Biolay, Richard Berry and Sami Frey are also part of the cast.
If Tonie Marshall chose to set her scene in Deauville, it is both for the Women's Forum, which brings together the most influential women in the world every year, and for the beach, linked to the personal history of her heroine. ...