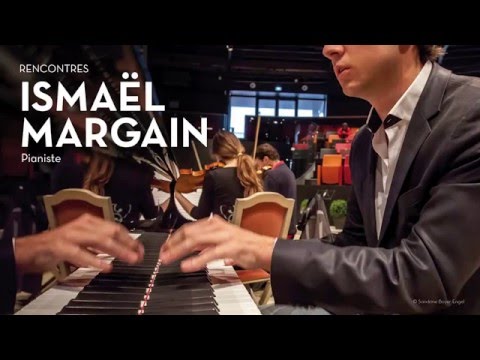 Ismaël Margain was born in 1992 in Sarlat where he began his musical training (piano, flute, saxophone, jazz and writing) until his unanimous admission to the National Conservatory of Music and Paris. He worked there with Jacques Rouvier, Nicholas Angelich, then Roger Muraro.
Winner of the international competition "Generation SPEDIDAM 2011" his version of Beethoven concerto n ° 4, awarded by Aldo Ciccolini, leads him to perform at the Touquet International Music Masters 2012 in the concerto in G by Maurice Ravel. But it is at the 2012 Long-Thibaud international competition that the general public discovers Ismaël: accompanied by the Philharmonic orchestra of Radio France with which he plays concerto n ° 23 by Wolfgang Amadeus Mozart and obtains the audience prize and the 3rd great Marguerite Long Prize.
He is invited to the Easter and August festivals in Deauville, Chopin in Paris, at the Bel-Air Claviers Festival, Pablo Casals de Prades, at the Vacances de Monsieur Haydn, at Piano aux Jacobins in Toulouse. In 2014 he played Ravel's two concertos with the Nice Philharmonic Orchestra.
He won 1st prize at the Société des Arts competition in Geneva in 2012, then he performed in Germany at the Klavier Festival Ruhr, in Switzerland and in Bulgaria in the 2nd concerto by Chopin, and went on tour in Latin America and the States -United for a series of recitals, concertos and masterclasses.
Ismaël Margain is resident artist of the Singer-Polignac foundation and winner of the Yamaha Music Foundation of Europe award. He formed a piano duet with four hands with Guillaume Bellom with whom he recorded two discs, devoted to Franz Schubert and Wolfgang Amadeus Mozart, for the label Aparté.
A record devoted to Mendelssohn recorded in 2014 in Deauville has been released by B Records.
He will play on Saturday July 30 in the Elie de Brignac room at 20 p.m.