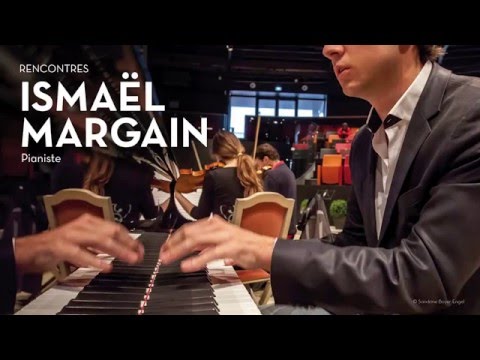 "Turn the pages for Nicholas Angelich during a Brahms's Quartet, an incredible moment"
Ismaël Margain was born in Sarlat in 1992 where he started to study music (piano, flute, saxophone, jazz and composition) until he was admitted to the Conservatoire national supérieur de musique de Paris. He was trained by Jacques Rouvier, Nicholas Angelich, then Roger Muraro.
He was a laureate of the Génération SPEDIDAM 2011 international competition. He performed his version of the concerto n. 4 by Beethoven, awarded by Aldo Ciccolini, at the Touquet International Music Masters 2012 in the concerto en sol by Maurice Ravel. But Ismaël was discovered by the public at the Long-Thibaud international competition 2012: he played the concerto n. 23 by Wolfgang Amadeus Mozart, accompanied by the Philharmonic orchestra of Radio France, and won the public prize and the 3rd Marguerite Long great prize.
He was invited to the Easter and August Festivals of Deauville, Chopin Festival in Paris, Bel-Air Claviers Festival, Pablo Casals of Prades, Vacances de Monsieur Haydn, Piano aux Jacobins in Toulouse. In 2014, he played the two concertos by Ravel with the Philharmonic orchestra of Nice.
He won the 1st prize at the Société des Arts competition in Geneva in 2012, then he performed in Germany at the Klavier Festival Ruhr, in Switzerland and Bulgaria in the 2nd Chopin's concerto, and went on a tour to Latin America and the United States to play several recitals, concertos and masterclasses.
Ismaël Margain is resident artist of the Singer-Polignac foundation and laureate of the Yamaha Music Foundation of Europe. He formed a piano duo for four hands with Guillaume Bellom and they recorded together two albums, dedicated to Franz Schubert and Wolfgang Amadeus Mozart, under the Aparté label.
An album dedicated to Mendelssohn and recorded in 2014 in Deauville was released by B Records.