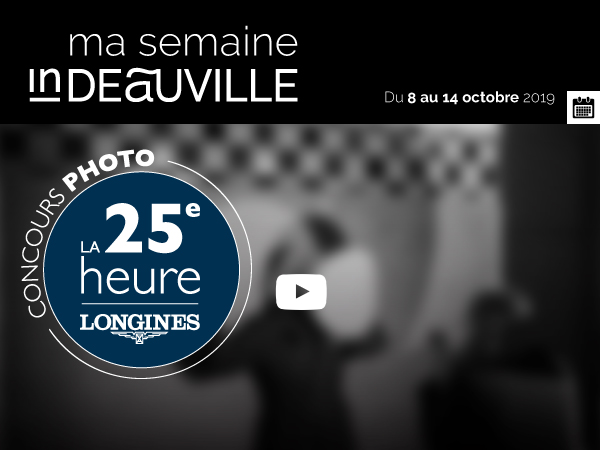 DEAUVILLE
Friday, October 11
________
The 2019 season | 2020
Dick Annegarn in concert
For forty years, his silhouette of a tall blond singer and his Dutch accent have brought Dick Annegarn into our collective memory. Today he remains, again and again, a mischievous and ironic singer, a passionate artist and a bluesman occupying the stage magnificently. Surrounded by three accomplices musicians, he transforms his concerts into warm and joyful meetings.
DEAUVILLE Saturday 12 and Sunday 13 October

________

Sailing: Deauville Yacht Club closing cup

This regatta is open to all boats of the Sport-boats, J80, Dragon and Sport keelboat classes and to boats of the Osiris Habitable handicap system with a coefficient

minimum of 10.

DEAUVILLE

Saturday, October 12

________

Sea trip aboard an old rig

Come and discover the coasts of Calvados and the Seine Bay aboard the François Monique, a shellfish sloop from 1935, moored in the port of Deauville.
TOUQUES

Wednesday October 9

________

All Around Nature

After a morning cleaning the beach and the banks of the Touques, the afternoon will be dedicated to workshops around selective sorting and recovery, advice on food waste and an exhibition.
We vibrated for SOTTSASS
________
Waldgeist ridden by Pierre-Charles Boudot won the Prix de l'Arc de Triomphe. The horse Normand Sottsass, 3 years old, ridden by the Italian Cristian Demuro, who had won the Prix du Jockey-Club in spring, came third. "Sottsass will be resting this winter and we will try our luck again, the year next, "commented Jean-Claude Rouget, his coach. Normandy and InDeauville will be with him again to encourage him.
The collection of your personal information is carried out by the SPL territory of Deauville for its own and exclusive use.
This registration is subject to a declaration to the CNIL (National Commission for Information Technology and Liberties).
In accordance with the Data Protection Act and the GDPR, you have the right to access, modify,
rectification, deletion and forgetting of data concerning you. To exercise this right, send an e-mail to communication@indeauville.fr.
Photographs: ©
Sottsass by Alan Crowhurst / Getty Images
/ Villers-sur-Mer / Pixel Events