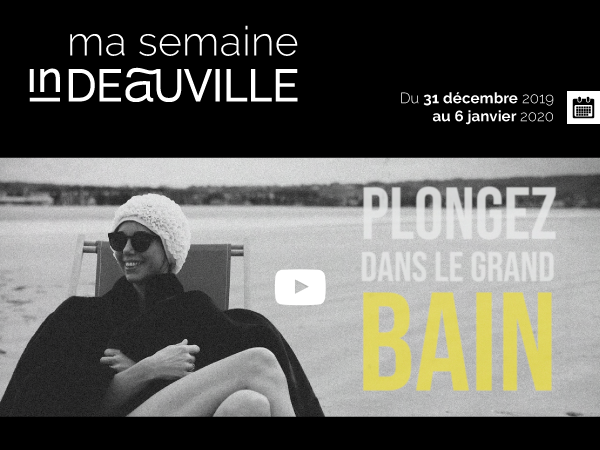 DEAUVILLE

Friday January 3 and Saturday January 4

________

Horse races
Winter meeting

The fiber sand track preserves the grass track and schedules a winter meeting each year with Plat meetings.
TOUQUES


Friday January 3
________
Musical and literary evening on the occasion of Russian Christmas
Accompanied by the trio of virtuosos of Russian and gypsy popular music Ruski Kabak, Vladimir Fedorovski, former Russian diplomat and writer, will tell the story of the 20th century through the prism of the fate of Boris Pasternak, author of the novel "Doctor Zhivago".
DEAUVILLE

Tuesday December 31

________

One man show :
"Crazy! "

Roland Magdane has a knack for transforming everyday situations into delirious sketches.

VILLERVILLE

January 1-4

________

Brocante

Professional exhibitors.

DEAUVILLE

Until January 4

________

Enjoy a hot drink at the chalet

Consuming a drink or a sweet treat in this chalet is also an opportunity to do a good deed since the donations collected will be donated to the city's social works.
The collection of your personal information is carried out by the SPL territory of Deauville for its own and exclusive use.
This registration is subject to a declaration to the CNIL (National Commission for Information Technology and Liberties).
In accordance with the Data Protection Act and the GDPR, you have the right to access, modify,
rectification, deletion and forgetting of data concerning you. To exercise this right, send an e-mail to communication@indeauville.fr.
Photographs: ©
Naiad Plant / Paleospace /
Sandrine Boyer Engel / All rights reserved.