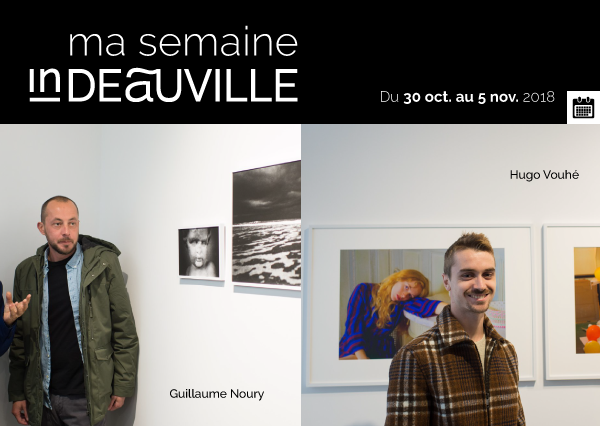 IMAGES OF THE WEEK
Guillaume Noury ​​wins the 2018 Contact Board (s) Prize for the Young Talent Springboard with his series "While the sea is rising". Special mention from the Jury for Hugo Vouhé, the youngest in the competition, with his series "Glam Gris".
Bravo to the 146 participants of the Longines 25th hour photo competition!

VILLERVILLE

November 1 to 3

_______

Brocante

BLONVILLE-SUR-MER

Saturday, November 3

_______

Garage sale
In accordance with the "Data Protection" law of January 6, 1978, you have the right to access and rectify data concerning you.
For any request, send us a message by clicking on communication@deauville.fr.
Photographs: © Sandrine Boyer / Naïade Plante / Gilles Vidal / Gregory Wait / DR