DEAUVILLE

_______

The painters and the portrait

The touch of #culture to discover the collections of #Franciscaines: What if today, we looked at the portrait a little more closely?
VILLERS-SUR-MER

3 au 9 juillet

_______

Painting and sculpture exhibition

Four artists, four styles exhibit at the Villaré: Nicole Cordillet, painter, Claudine Codomier, painter, Alain Caillavet, sculptor, and Jacky Pouillon, painter.

VILLERS-SUR-MER

Monday July 6

_______

The Audiovisuals of Jean-Pierre Loevenbruck

A cycle of screenings every Monday in the summer to discover the history of Villers. This week "A great composer in Villers, Charles Koechlin".
SAINT-PIERRE-AZIF
_______
Activities resume at the Bouquetot eco-domain
Formerly a large livestock farm in the Pays d'Auge, the Bouquetot estate aims to be a benchmark place for the development of innovative use of natural resources. There is an organic market gardener, tree houses, a production area for spirulina, flowers .... Visits and workshops are organized all summer long this week.
>>
BENERVILLE-SUR-MER

_______

Calouste Gulbenkian Park every day all summer

This exceptional park, bequeathed to the City of Deauville in 1973, remains today a magical place, an unknown and joyful facet of a secret Deauville. From July 1, it will be open every day.

VILLERS-SUR-MER Wednesday, July 3

_______

Beach secrets

What are the ears for? Who is hiding under the sand? Why does the sea go up and down every day? Discover a coastline during a visit under the sign of the sea.
DEAUVILLE

4 and 5 July

_______

Sea trip aboard an old rig

Come and discover the coasts of Calvados and the Seine Bay aboard the François Monique, a shellfish sloop from 1935. You can even take part in the maneuvers if you feel like it!

VILLERS-SUR-MER

July 5

_______

Crossing the Black Cow cliffs

The cliffs of the Black Cows bear witness to an era in the history of the Earth: the Jurassic. From Villers-sur-Mer to Houlgate, take the beach and discover this unique landscape on the French coast.
DEAUVILLE
_______
Nature inDeauville 2020:
32 walks to go green
Did you know ? do you know them ? around thirty green spaces reach out to us. Natural sites, parks, squares or gardens, whatever their status, they are all opportunities to escape to enjoy a moment of well-being.
>>
or ask for it in the tourist information offices inDeauville
SAINT-ARNOULT


6 au 8 juillet
_______
Young horses: on the way to the national finals
Young horses from 4 to 6 years old are back at the Pôle International du Cheval Longines Deauville ready to qualify for the national show jumping finals in September in Fontainebleau.
TOURGEVILLE / BENERVILLE-SUR-MER

Sunday, July 5

_______

Trotting races at Clairefontaine

Last day of closed-door trotting races for the public who love this look.
BLONVILLE-SUR-MER

30 juin au 8 juillet

_______

Youth tennis tournament

Tournament reserved for young people from 10 to 18 years old.

VILLERS-SUR-MER

July 6

_______

Children's tennis tournament

Mixed single tennis tournament for children from 8 to 10 years old, orange ball level.

VILLERS-SUR-MER

6 au 11 juillet

_______

Archery course

Concentration, breath control, self-control ... So many reasons to (re) start archery.

VILLERS-SUR-MER

6 au 11 juillet

_______

Learn ball tennis

The principle is simple, the game is to throw a soccer ball on a field the size of volleyball, above a tennis net!
Taste the terroir of the Pays d'Auge
Unmissable destination for its gastronomy, the Pays d'Auge is full of gourmet activities to taste the flagship products of the region. Discover our culinary itinerary designed with little onions on the menu: tasting of Calvados and Norman PDO cheeses, picnic under the apple trees, visit to distilleries and discovery of food pairings.
Hello and welcome
hello and welcome
Hello and welcome
Hallo in welkom
Good morning and welcome
The site
www.indeauville.fr
can now be read in 5 languages!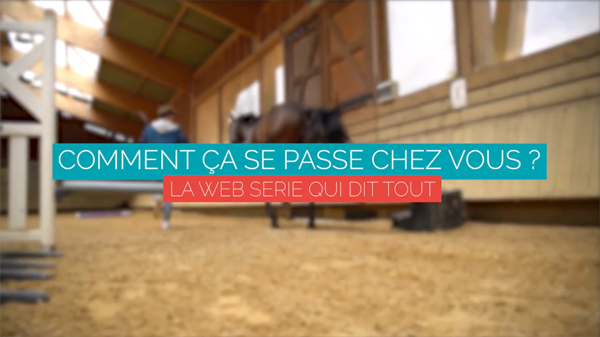 Team up with a horse!
This summer, the Pôle international du Cheval Longines - Deauville invites you to discover the horse differently with a fun course where maneuverability and teamwork are essential.
To participate, no level is required: the activity is done entirely on foot and horse in hand!
The collection of your personal information is carried out by the SPL territory of Deauville for its own and exclusive use.
This registration is subject to a declaration to the CNIL (National Commission for Information Technology and Liberties).
In accordance with the Data Protection Act and the GDPR, you have the right to access, modify,
rectification, deletion and forgetting of data concerning you. To exercise this right, send an e-mail to communication@indeauville.fr.o
P

hotographies:
© Paléospace / JF Lange / Nicole Cordillet / Léo Lemasson / Julien Boisard / Association Petit Foc / S Guichard Calvados Tourisme / G. Wait /
Sandrine Boyer-Engel /
Naïade Plante / Laurent Lachèvre / Pierre Moquet / All Rights reserved.