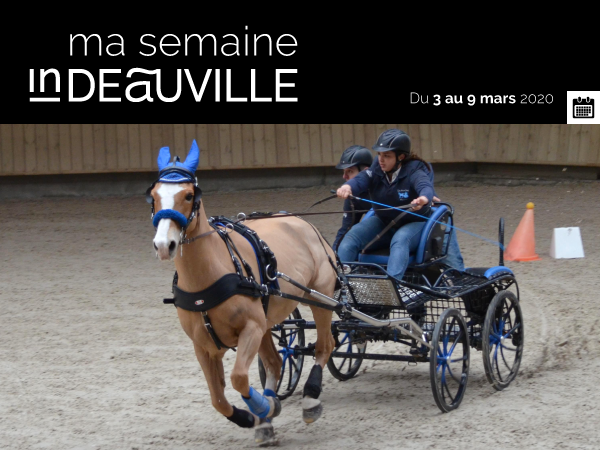 DEAUVILLE
Friday March 6th
________
Concert : Vincent Delerm
He may hum that all singers are the same, but each of his concerts is an exceptional moment. Concerned with the scenography and the atmosphere, the songwriter revealed in 2002 by "Fanny Ardant et moi" makes films that he transforms into songs that the public acclaims. He returns to charm them with his new and 7th album.
DEAUVILLE
Saturday, March 7th
________
The 2019 | 2020 season


Concert
by Hailey Tuck
With a Louise Brooks look and a voice of multiple registers, the vocal jazz of Hailey Tuck, a young American singer, is the revelation of 2019. Her fascination with Berlin cabaret and the musicals of the 1930s inspires a delightful stage presence. She sings her own compositions, jazz covers, Leonard Cohen and Paul McCartney songs.
DEAUVILLE

Saturday, March 7th

________

Ciné-philo " American pastoral " by Ewan McGregor

This first film by Ewan McGregor (2016) is adapted from the book of the same name by Philip Roth. Set in 1960s America, the socio-political upheavals of the time soon erupt in the lives of a family who must confront the chaos that shakes American society and lays the foundation for a new world. The session will continue with a debate moderated by Olivier Bourdon: Can radicality be explained?
VILLERS-SUR-MER

From March 4th

________

Painting exhibition
of Jacques Selle

Painter of abstraction and new figuration, the artist presents significant works on the theme "Ochres and fire of the desert to the maritime spaces".

TOUQUES

From March 6th
Opening on Saturday, March 7 at 6pm

________

Vegetal" exhibition
at the Creators' Gallery

Drawn, modeled, embroidered or sewn, trees, leaves and flowers are declined in all materials. Poetic imaginations that pay tribute to nature in all its diversity. Unique pieces to discover: decorative objects, sculptures, tableware, textile creations and jewelry.
BLONVILLE-SUR-MER

Saturday, March 7th

________

Lotto
The collection of your personal information is carried out by the SPL territoire de Deauville for its own and exclusive use.
This registration is subject to a declaration to the CNIL (Commission Nationale de l'Informatique et des Libertés).
In compliance with the French Data Protection Act and the RGPD, you have the right to access, modify, rectify, delete and delete your personal data,
of rectification, deletion and oblivion of data concerning you. To exercise this right, send an e-mail to communication@indeauville.fr.
Photographs: © Näide Plante
/ American Pastoral / Rocky-Schenck / OT Villers / Instant Cocktail / Molybagert Végétale Normandie /
All rights reserved.