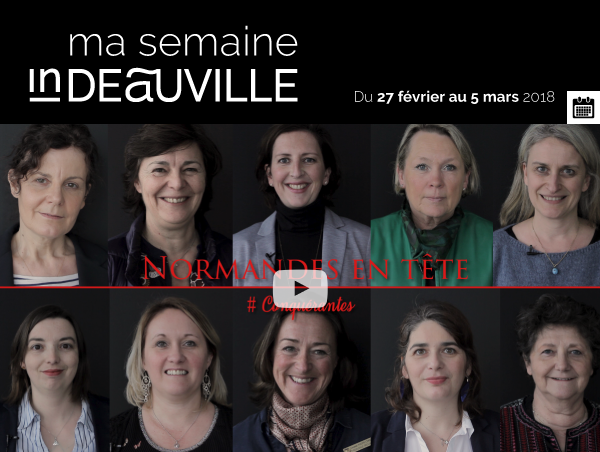 THE VIDEO OF THE WEEK
Normandes en Tête 2018 adopts a new formula.
It will be March 8!
In 2018, like a conqueror, Normandes en Tête plays the rally card.
She invited all the networks of Norman women active in the territory to meet
and imagine the ideal event. This new concept makes it possible to respond to all
questions and all desires. From personal development to digital tools,
around thirty workshops will be offered throughout the day and in plenary sessions,
mini-conferences by inspiring personalities.
All the info here
SAINT-ARNOULT
Du 2 to 4 March
________
Show jumping competition Pros and Amateurs
First outdoor competition of the season. Amateur and professional riders from the Great West will compete in a dozen events. Do not miss: the Sunday afternoon Grand Prix.
In accordance with the "Data Protection" law of January 6, 1978, you have the right to access and rectify data concerning you.
For any request, send us a message by clicking on communication@indeauville.fr.
Photographs: © Naïade Plante /
Sandrine Boyer / Julien Boisard / Françoise Sagan, French woman of letters, in Saint-Tropez (Var), in 1956.