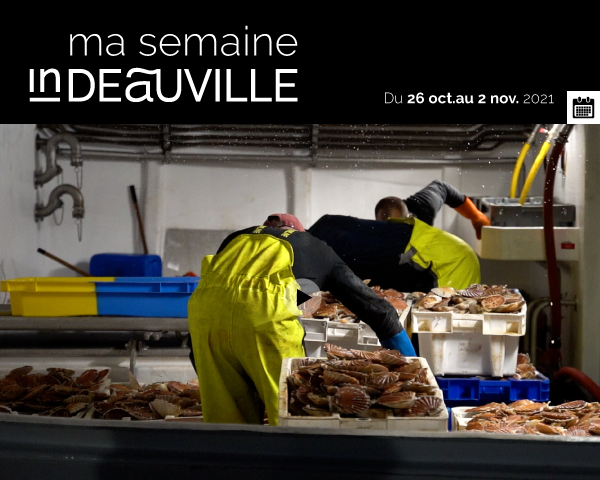 VILLERS-SUR-MER
Saturday 30 and Sunday 31 October
_______
The Scallop and Gastronomy Festival is back!
Scallop fishing is in full swing off the coast of Deauville, and for the 25th time, Villers-sur-Mer invites lovers of local produce and gastronomic traditions on Saturday 30 and Sunday 31 October. In the city center, the famous scallops, queens of the event as well as a seafood market, and a wide range of gastronomic exhibitors. Culinary animations accompanied by renowned chefs will punctuate the tastings, while artistic strolls and maritime animations, fun and gourmet will stimulate the appetites!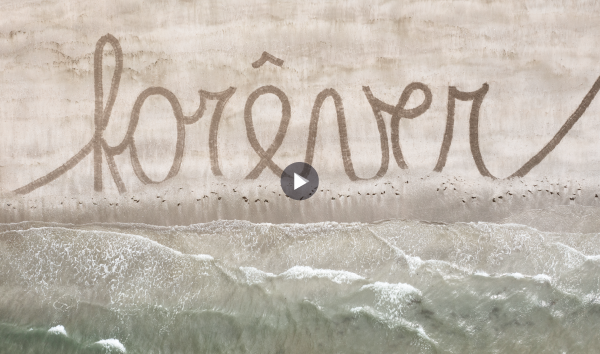 DEAUVILLE
Until January 2nd
_______
The Big Weekend
Contact Boards #12
The Deauville Photography Festival invites you to visit the town all weekend to inaugurate the exhibitions, meet the photographers, attend the Young Talent Awards, show your portfolio to a professional, bid on the works presented by the Photo4food Foundation, talk to the experts at Planète Initial Labo and take part in the 25th Longines Photo Contest.
VILLERVILLE
Saturday, October 30th
_______
Winter Monkey Party and fireworks
A fireworks display to pay tribute to Henri Verneuil's film with Jean Gabin and Jean-Paul Belmondo, A Monkey in Winter, shot in large part in the village in 1962. On the sea wall, a typical aperitif of the Monkey in Winter will be proposed from 6:30 pm. The fireworks will be fired at 20:30 from the beach.
DEAUVILLE
Saturday October 30th to Monday November 1st
_______
3rd Art Shopping Deauville
This international public fair promotes contemporary art in its cultural offer. Painting, sculpture, street-art, photography... so many arts are presented by artists and galleries and offered at affordable prices.
BENERVILLE-SUR-MER

Saturday 30th October

_______

Concert : "Parlez-moi d'amours..."

Opera, melodies, must-haves and more secret nuggets... with a soprano, Johanne Cassar, a cellist, Jérémie Maillard, and an internationally renowned harpist, Marion Lénard.
DEAUVILLE


Saturday, October 30th
_______
Dance : "Mosaics" - Creation 2020
The new ballet of the Julien Leste Company, produced by guest artist Alexandra Cardinale, reflects diversity and expresses our wish for a world that does not tend towards the standardization of individuals, but which, on the contrary, recognizes the richness of its multiplicity.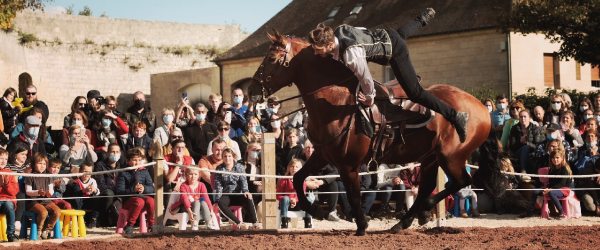 CALVADOS
Until October 28th
_______
The Equidays : big parade in Deauville on October 28th
Exhibitions, visits to racecourses and stud farms, discovery of the Franciscaines' horse fund, meetings with professionals, a travelling village, equestrian events, shows... This great horse festival allows everyone to live a unique experience, close to horses. Don't miss the big Equidays parade in Deauville on October 28th!
VILLERVILLE

October 29 to November 1

_______

Flea market
The collection of your personal information is carried out by the SPL territoire de Deauville for its own and exclusive use.
This registration is subject to a declaration to the CNIL (Commission Nationale de l'Informatique et des Libertés).
In compliance with the French Data Protection Act and the RGPD, you have the right to access, modify, rectify, delete and delete your personal data,
of rectification, deletion and oblivion of data concerning you. To exercise this right, send an e-mail to communication@indeauville.fr.
Photos : © Sandrine Boyer Engel / Naïade Plante / Béatrice Augier / Léo Lemasson / Patrice Le Bris / Felicia Simion / Arnaud Tinel