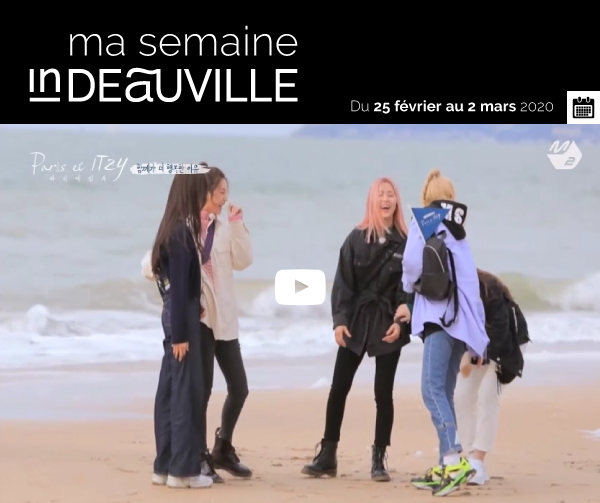 Millions of South Koreans discovered inDeauville on their TV screens Tuesday evening during the early part of the evening when an episode of the reality show "Paris and Itzy" was broadcast. Shot in the fall, the program follows the daily life of Itzy, a South Korean female music group followed by millions of fans on social networks, during their holidays in France, in Paris and then inDeauville, where Itzy s' is installed for the weekend.
SAINT-ARNOULT
February 27 to March 1
________
InDeauville launch of Cavalassur
Top Ten Pro & Amateur
The professional riders, Amateurs 1 and Amateurs 2 meet at the Pole for the first events of the 3rd edition of the Cavalassur Top Ten circuit, made up of ten national and international stages. The opportunity to take a closer look at some of the big names in show jumping! At the end of the circuit, the 10 riders from each category with the most points will return to inDeauville in November to participate in the grand final.
SAINT-ARNOULT

Tuesday February 25

________

Show jumping: warm up

A day open to all riders who wish to train show jumping horses for future competitions.
VILLERS-SUR-MER


Friday February 28
________
Secret stories of seaside villas
At the end of the XNUMXth century, Villers-sur-Mer became a fashionable destination for sea bathing. Through the streets, discover the anecdotes that mark out the history of the city.
DEAUVILLE

Saturday February 29

________

Deauville, architecture and villas

Villas, mansions and other extraordinary buildings highlight a great diversity of architectural genres. Come and meet this remarkable heritage, which is today valued and preserved.
DEAUVILLE

Saturday February 29

________

Humor show

"Star" - Alban Ivanov
DEAUVILLE

Thursday February 27

________

Genealogy workshop

Theme: "Course of an ancestor who chose the penal colony in Cayenne" by one of his descendants.

TROUVILLE-SUR-MER

Friday February 28

________

Film & debate at Cures Marines

Screening of Mel Brooks' "Frankenstein Junior" and debate presented by Patrick Braoudé, director, screenwriter, actor and producer.
The collection of your personal information is carried out by the SPL territory of Deauville for its own and exclusive use.
This registration is subject to a declaration to the CNIL (National Commission for Information Technology and Liberties).
In accordance with the Data Protection Act and the GDPR, you have the right to access, modify,
rectification, deletion and forgetting of data concerning you. To exercise this right, send an e-mail to communication@indeauville.fr.
Photographs: © Marie Sapin
/ JF Lange / Sandrine Boyer Engel / Patrice Le Bris / Gregory Wait / OT Villers /
All rights reserved.