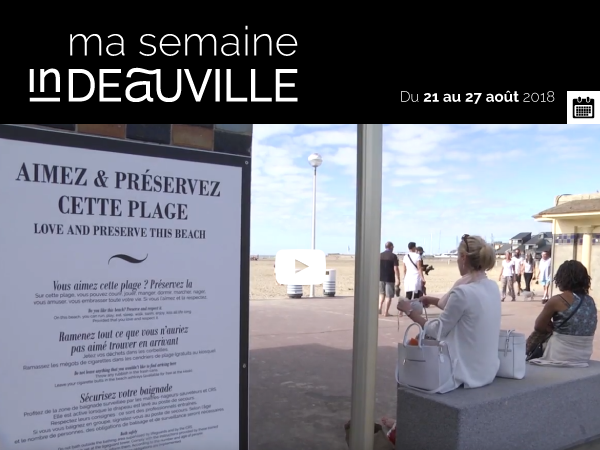 THE VIDEO OF THE WEEK
L
the beach inspires us. We can all help to preserve it.
This is what more and more volunteers are doing
Every Tuesday. Hear them. Inspiring!
DEAUVILLE
August 24-26
________
The Classic Sails of Deauville
For its third edition, a superb regatta of keelboats and habitable seniors. Relive part of the history of yachting thanks to this gathering of old sailing ships.
DEAUVILLE
August 24-26
________
Very Cool Music Festival
New festival in Deauville dedicated to electro-pop sounds organized in an environment
unusual usually dedicated to equestrian sports.
VILLERS-SUR-MER

Until August 24

________

Last Sable Show concerts

Tuesday August 21: La Camelote - treasures

French song

Friday August 24: The Money

Makers - Blues Rock n'roll

DEAUVILLE

Wednesday August 22

________

Ukrainian Strings and Magic Voices

The set of Strings and Magic Voices

from Ukraine meets for a concert.

The particularity of this set is to sing

accompanied by a bandoura, a typical Ukrainian instrument composed of 65 strings.
VILLERS-SUR-MER Until August 22

________

The festival
new talents

The Classics of the Classic

in 7 concerts given by musicians of great renown but accessible to all.

Tuesday August 21:

The Deaf-Gifted Quartet "On a misunderstanding"

Wednesday August 22:

Stéphanie Moraly and Romain David

BLONVILLE-SUR-MER

Saturday, August 25

________

Recital: Schubert,
Verdi and Puccini

Johanne Cassar, soprano, Jérémie Maillard, cello and Nicolas Tulliez, harpist, from the Radio France philharmonic orchestra offer a concert.
DEAUVILLE

August 21, 24, 25 and 26

________

The Deauville Grand Prix,
it is Sunday !

21: Price: Daphnis (Grp. III), 24: Prix Abbaye Léonard, 25: Great Handicap of the Channel, it is also the day of the Retraining of Race Horses, the champions of today's races and of 'yesterday clash. 26: Lucien Barrière Grand Prix of Deauville. This race, labeled Group 2, one of the highest levels of the Gallop program is contested over a rare distance (2500m) and requires speed and resistance.
DEAUVILLE
Tuesday August 21
________
V2 Yearling Sale
Created in 2013, this sale offers a tight offer of a hundred selected yearlings
for their precocity, capable of being successful in racing from the age of 2 years.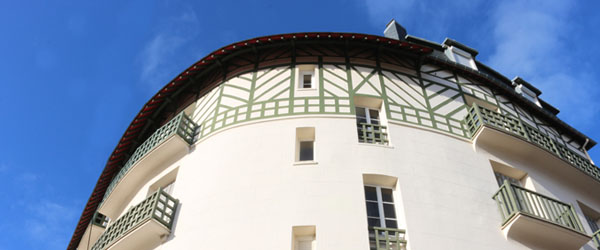 Whether natural, heritage or historical,
whether on foot or by boat.
In accordance with the "Data Protection" law of January 6, 1978, you have the right to access and rectify data concerning you.
For any request, send us a message by clicking on communication@deauville.fr.
Photographs: © Sandrine Boyer / Naïade Plante / Zuzanna Lupa / Villers OT / Trés Cool Festival