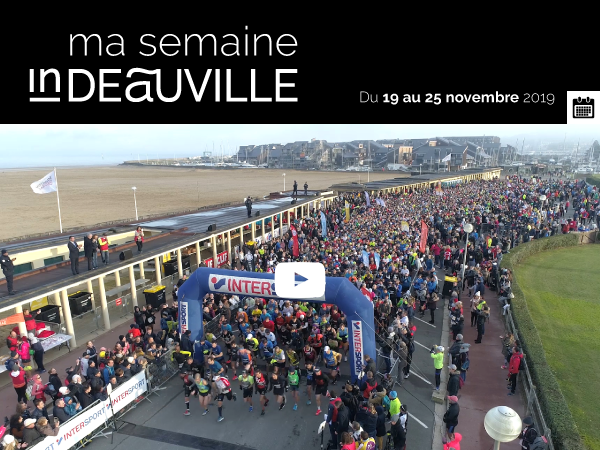 DEAUVILLE

Tuesday, November 19th

________

The Russian Film Festival
invited to Deauville

The film "The Sword Dance" by Yussup Razykov takes you backstage at the legendary Kirov in 1942. A screening organized by the City of Deauville and the Barrière Group, partners who have always been associated to promote the diffusion of foreign cinema.

DEAUVILLE

Saturday 23rd November

________

A moving show by Maylis de Kerangal in the cultural season of Deauville

"Réparer les vivants", a novel by Maylis de Kerangal, tells the story of a heart transplant. In 24 hours, the heart of a young man of 19 years will join the body of a woman of 50 years. In this theatrical adaptation, Thomas Germaine plays several characters. With sobriety, without pathos, he holds the audience spellbound, moving them to tears and then making them smile.
VILLERS-SUR-MER

Wednesday 20
and Thursday, November 21

________

The Normandy coast by South Korean artists

On a voyage of discovery on the Normandy coast, 24 South Korean artists are taking advantage of their stay to exhibit their creations and showcase their world.

DEAUVILLE

Friday, November 22nd

________

Musical evening with Jacques Offenbach

A conference on "Jacques Offenbach, a life for music" followed by a dinner-concert, composed of a selection of works by Jacques Offenbach and a menu concocted by the chef Julien Jamet

On stage : Jacqueline Bonjean, Yves Capelle and Chantal Carteau.
SAINT-ARNOULT
Saturday 23rd and Sunday 24th November
________
In winter, polo
in Saint-Arnoult
After a season marked by the show jumping discipline, polo players are returning to the Pole's large riding arena for an indoor tournament. The matches will take place in teams of 3 players, each player having a minimum of 2 horses. Each match will be played in 4 periods of 6 minutes 30.
VILLERS-SUR-MER


Wednesday 20 and Thursday 21 November
________
Writing workshops
The association DireLire invites you to create gift messages that will be sold during the weekend of December 6 and 7 at the events benefiting the Telethon in Villers-sur-Mer.
VILLERS-SUR-MER

Sunday 24th November

________

Lotto

20 draws, many prizes offered by the shopkeepers of Villers-sur-Mer and its surroundings and a good deed for the benefit of the Telethon.
TOUQUES

November 22nd to December 31st

________

Christmas at the Gallery

French creations in ceramics, glass, wood and textiles directly from the workshops of craftsmen, designers and artists.
TOUQUES
Friday, November 22nd
________
Theater: "Job interviews".
This show led by a duo of actors relates different job interviews that may have taken place, that may take place or that will never see the light of day outside the play...
TOUQUES

Sunday 24th November

________

Tea Dance

Meet to spend a convivial moment around a tea or a coffee and some dance steps.
DEAUVILLE


From November 22 to December 10


________


From Friday, we orange all we can


The communes of the Côte Fleurie are "orangeing" their towns in support of the Soroptimist association's action to combat violence against women. Two statues will be put up for three weeks from November 22nd, one in Trouville-sur-Mer, the other in Deauville. On December 1st, a walk is organized between the two statues. The Soroptimist association also invites you to the cinema.
The collection of your personal information is carried out by the SPL territoire de Deauville for its own and exclusive use.
This registration is subject to a declaration to the CNIL (Commission Nationale de l'Informatique et des Libertés).
In compliance with the French Data Protection Act and the RGPD, you have the right to access, modify, rectify, delete and delete your personal data,
of rectification, deletion and oblivion of data concerning you. To exercise this right, send an e-mail to communication@indeauville.fr.
Photographs : © Justine Jacquemot / DireLire / Aglaé Bory / Euge et Mat / Casino de Villers-sur-Mer / Wikicommons- Ji -Elle / Pixabay / Centre Equestre de Blonville-sur-Mer / Rights reserved.