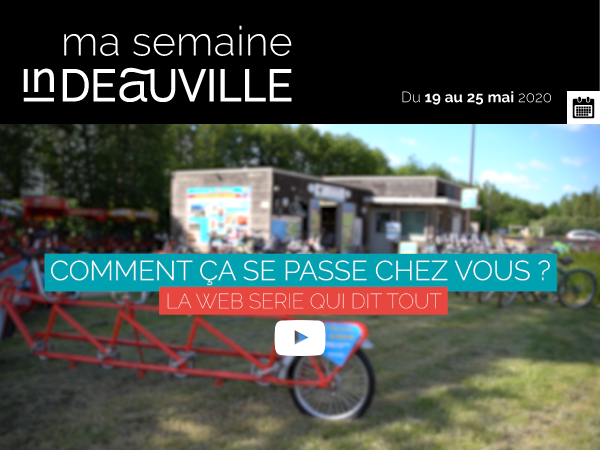 It seems that contemplating nature would be enough to reduce stress! Nearly thirty green spaces reach out to you.
13 hotels have already reopened,
while the others get ready.
At restaurants, we deliver and take the best of our gastronomy.
In Deauville, for shopping to be done safely, the most commercial streets are pedestrianized at the end of the week.
Music accompanies the first consumers. We listen with joy. The operation will be repeated on May 21 and 23.
The interministerial committee and the announcement of holidays in France marked the weekend. Tourism is at the heart of local to national concerns. In Deauville, the working groups are continuing their reflection to propose an offer adapted to the health context.

The collection of your personal information is carried out by the SPL territory of Deauville for its own and exclusive use.
This registration is subject to a declaration to the CNIL (National Commission for Information Technology and Liberties).
In accordance with the Data Protection Act and the GDPR, you have the right to access, modify,
rectification, deletion and forgetting of data concerning you. To exercise this right, send an e-mail to communication@indeauville.fr.
P

hotographies: ©

Delphine Barre

/ T. Giard / Expo Armchairs in Seine (12) © DupifPhoto / All Rights reserved.