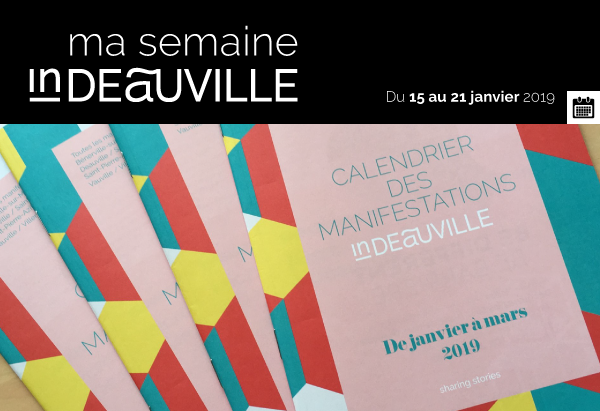 SAINT-ARNOULT
Tuesday, January 15
_______
Show jumping: warm up
These days enable riders to complete show jumping courses at the level of their choice in preparation for competitions.
DEAUVILLE
Thursday, January 17
_______
New: have you heard of Bungy Pump?
The Bungy Deauville association is offering an introductory session to this fun variant of Nordic walking, which takes place over a 5 km distance, with breaks devoted to abdominal, thigh and arm strengthening exercises.
DEAUVILLE

Saturday, January 19th

_______

Red Cross sale

The association is selling men's and women's clothing for a good cause. Please support them.

DEAUVILLE

Sunday, January 20th

_______

Musical show:
"La java des mémoires

From "La java bleue" to "Y'a d'la joie", popular rengaines, ritornellos or militant hymns, a journey in song through 1930-1940 France, imagined by Roger Louret.
DEAUVILLE
Monday, January 21st - 7pm
_______
Greetings from the Town
Education, sports, town planning, cleanliness, environment, social ties, budget...
Philippe Augier addresses all the issues facing the municipality.
In accordance with the law "Informatique et libertés" of January 6, 1978, you have the right to access and rectify data concerning you.
For any request, send us a message by clicking on communication@deauville.fr.
Photographs: © Sandrine Boyer Engel / Naïade Plante / DR