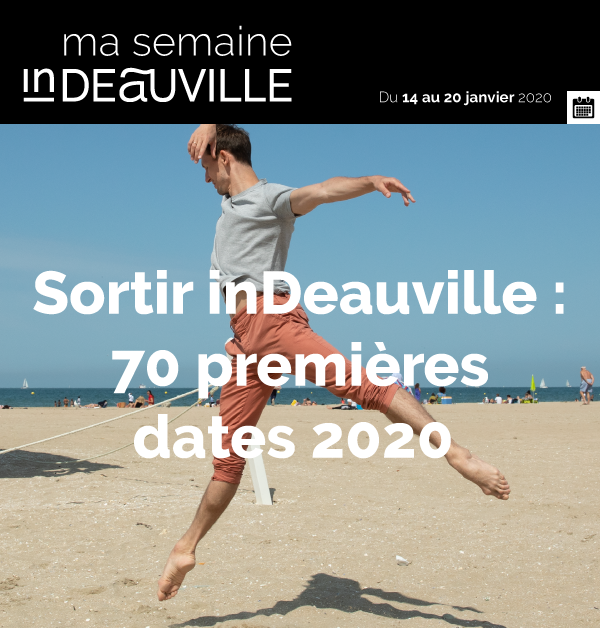 DEAUVILLE
Friday January 17
________


The 2019 season | 2020 "Uncle Vania" by Anton Chekhov
Dreamers and disillusioned, the characters of "Uncle Vania" find themselves in a large property, promised for sale. Teacher, doctor, owner, parents and children, grown up, all are in search of recognition and new beginnings. We try not to lose its illusions while idylls are born on the ashes of loves that are consumed ... The staging of Catherine Delattres inscribes the piece in a decor and costumes today, because "Uncle Vania ", A major work by Chekhov, remains current, humanist ... and laughable like life.
VILLERVILLE
Sunday, January 19
________
Concert: Fisherman's Mass at Villerville
and sacred songs
Concert around the "Mass of Fishermen of Villerville" and sacred songs from the 1881th century to the present day by the Vocal Ensemble of La Thillaye. The "Mass of the fishermen of Villerville" is a brief mass for female choir, written in August XNUMX by Gabriel Fauré and André Messager, who came on holiday to Villerville with mutual friends.
SAINT-ARNOULT

Tuesday January 14

________

Jumping :
warm up

Organized every Tuesday at the Pôle International du Cheval Longines Deauville, this day, open to all riders, allows the training of show jumping horses for upcoming competitions.

SAINT-ARNOULT

Sunday, January 19

________

Show jumping competition
Ponam Club

The ponies find their track! The clubs are back at the Pôle International du Cheval Longines Deauville for a new day of show jumping events where they compete by category: horses or ponies.
TOUQUES


Wednesday, January 15
________
Wednesday stories
Stories and a few crafts for children from 3 to 10 years old.
BLONVILLE-SUR-MER

Saturday, January 18

________

Street dance course

Street Dance is a dance style mixing hip hop, street Jazz and the Ragga Dance Hall. From 10 years old.
The collection of your personal information is carried out by the SPL territory of Deauville for its own and exclusive use.
This registration is subject to a declaration to the CNIL (National Commission for Information Technology and Liberties).
In accordance with the Data Protection Act and the GDPR, you have the right to access, modify,
rectification, deletion and forgetting of data concerning you. To exercise this right, send an e-mail to communication@indeauville.fr.
Photographs: © Naïade Plante / Xavier Delestre /
8clique / Sandrine Boyer Engel /
Casino Barrière Deauville

/ Wikicommons Ji-Elle / All rights reserved.