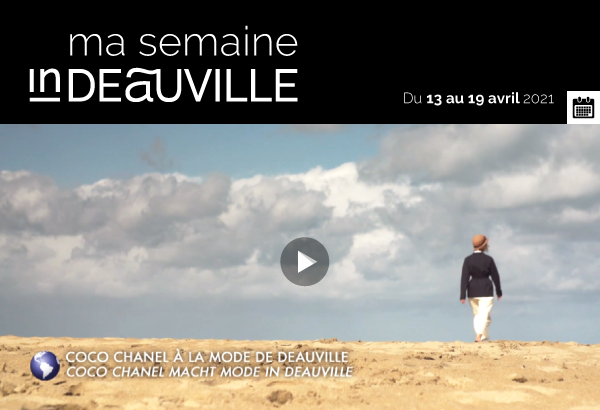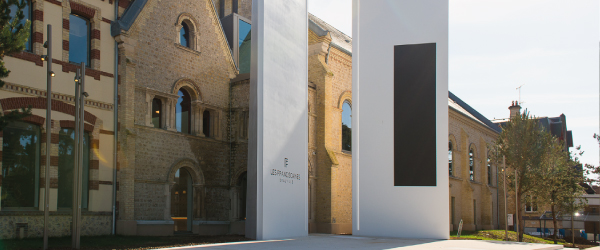 The high portal: the gateway to the Franciscans' imagination!
The high portal of the Franciscan Sisters, erected in front of the building, sets the tone of the project, even before entering the establishment. Like an open book, it displays the Franciscan's new vocation; a place of sharing, now open to all. This building was once closed, once the surrounding wall was removed, it was necessary to give it access to the city; this is why this high portal of 15 meters high was imagined by the architect Alain Moatti: a "symbolic signalling element, which without touching the simply renovated facade, marks the entrance to the building" and invites to discovery, to the meeting.
The 10th International Triathlon of Deauville Pays d'Auge postponed from September 23 to 26
Registrations are automatically transferred from June to September. Requests for postponement to the June 2022 edition are accepted for any participant registered for :
- another sporting event on September 25 and 26 (registration made before April 6)
- a long distance event on September 18/19 and October 2/3
- an XXL event from August 15 to October 30
Other possibilities, the transfer of number on :
- Dinard Côte d'Emeraude Triathlon on September 11th and 12th
- to a third party at no cost.
The procedure here
All the requests for postponement or transfer must be sent before Friday April 30th at 12am to
contact@triathlondeauville.com
The collection of your personal information is carried out by the SPL territoire de Deauville for its own and exclusive use.
This registration is subject to a declaration to the CNIL (Commission Nationale de l'Informatique et des Libertés).
In compliance with the French Data Protection Act and the RGPD, you have the right to access, modify, rectify, delete and delete your personal data,
of rectification, deletion and oblivion of data concerning you. To exercise this right, send an e-mail to communication@indeauville.fr.
Photos : © Sandrine Boyer Engel / Naïade Plante / Léo Lemasson / Arte - Invitation au voyage / Friends of Music in Deauville / Pôle Nautique Villers Blonville