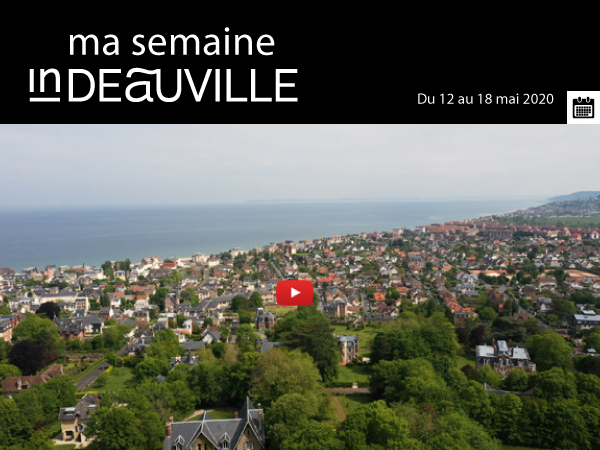 La vidéo de la se
maine
OU VOIR LA MER ?
Les promenades et digues qui longent les plages des sept communes du littoral Cœur Côte Fleurie vont ré-ouvrir cette semaine. Consultez les dates et les consignes de circulation sur place.
Restons sages : jusqu'à nouvel ordre, aucune plage accessible.
L'art figuratif aux Franciscaines ? Oui, mais pas que…
L'Abstraction apparaît au tournant du XIXe et XXe siècle. Les années 1910-1930 voient émerger des expériences stylistiques minimalistes d'artistes internationaux : de Kandinsky à Malevitch, jusqu'aux monochromes d'Yves Klein. Dès son ouverture au public, Les Franciscaines mettront à l'honneur l'évolution du travail de la couleur au XXe siècle, exposant notamment des œuvres de Pierre Soulages et Sonia Delaunay. Les années d'Après-guerre (1950-1960) témoignent de l'émergence de la Non-figuration, représentée par De Staël, Manessier, Bazaine… elle fait la part belle à la représentation semi-réaliste, où la couleur est au service de la forme.
#Partageonsnosphotos :
756 photos dans notre album du confinement
"De bonnes vibrations sur cet album avec vos photos de jardins, vos listes de livres, les points de vue de vos fenêtres... Envoyez-nous des nouvelles !". Lancé au début du confinement le challenge a créé un album de 756 photos publiées sur les réseaux sociaux inDeauville.
Merci à tous à tous les participants !
40 courts de tennis

En jouant avec des balles de couleurs différentes, pas de raison de s'emmêler.
Les restaurateurs inDeauville adoptent la vente en ligne

Pour accompagner la relance du secteur de la restauration, inDeauville a adapté sa plateforme de réservation en ligne à leurs besoins. Désormais, on pourra commander ses plats sur le site internet indeauville.fr
Cela se fera en deux étapes : dans un premier temps avec un paiement au retrait de la commande ; dans un second temps avec un paiement en ligne. L'offre sera ainsi disponible sur la plateforme de vente du territoire qui rassemble aussi toutes les activités de loisirs, de sports, de visites…
Une nouvelle rubrique en page d'accueil du site va bientôt voir le jour.
Vous souhaitez disposer de ce service ? contact : partenaires@indeauville.fr
Fanny Ardant, Claude Rich, Béatrice Dalle, Jean Yanne, Dominique Lavanant et Jean-Paul Belmondo.... Chez nous !
Cette distribution éblouissante est menée en 1995 par Bernard Murat qui tourne "Désiré" à Deauville.
L'histoire est celle de Odette Cléry, ex-actrice et demi-mondaine, qui aimerait se faire épouser par son amant en titre, le ministre Félix Montignac. Sur le point de partir pour Deauville, le couple illégitime s'aperçoit qu'il lui manque un valet de chambre. Il s'en présente un, Désiré Tronchais alias Jean-Paul Belmondo. Après quelques péripéties, sa patronne finit par s'éprendre de lui. Désiré, valet modèle et prudent, prodigue les conseils les plus sûrs et les plus avisés en matière de sentiments...
L'essentiel du film se déroule ici, mais plutôt dans des décors intérieurs. On aperçoit la mer à plusieurs reprises et le film respecte assez le concept du théâtre filmé cher à Guitry.
The collection of your personal information is carried out by the SPL territoire de Deauville for its own and exclusive use.
This registration is subject to a declaration to the CNIL (Commission Nationale de l'Informatique et des Libertés).
In compliance with the French Data Protection Act and the RGPD, you have the right to access, modify, rectify, delete and delete your personal data,
of rectification, deletion and oblivion of data concerning you. To exercise this right, send an e-mail to communication@indeauville.fr.
Photographs : ©

Naïade Plante
/ All
rights reserved.