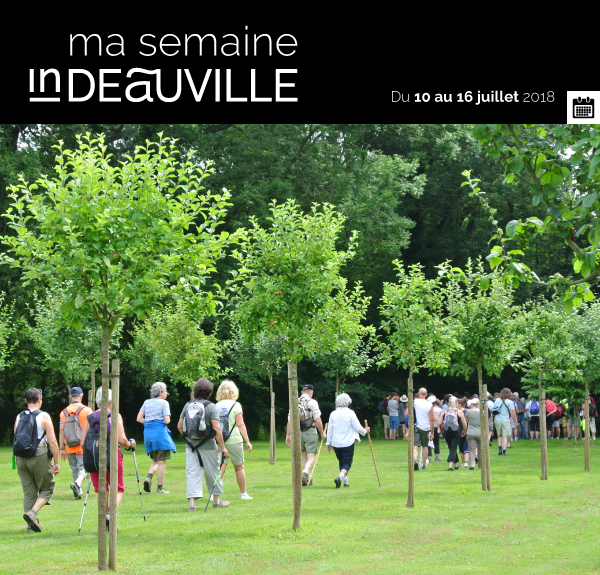 THE IMAGE OF THE WEEK
Wednesday, July 11
________
An Art Rando day
A 12-kilometer day hike, between land and sea, punctuated by three cultural stops: visit of the "Artists in Normandy" exhibition, of a chapel with unusual and disturbing frescoes, then an impressionist musical reading in front of the setting sun .
An initiative of TOURGEVILLE, BENERVILLE-SUR-MER, SAINT-ETIENNE LA THILLAYE,
BLONVILLE-SUR-MER, VAUVILLE AND DEAUVILLE.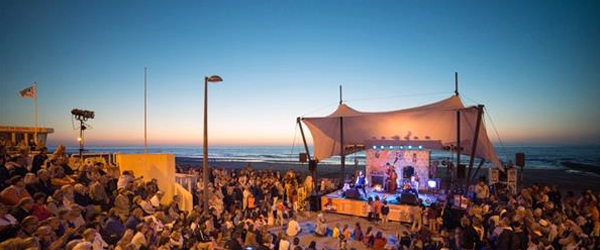 VILLERS-SUR-MER
13 juillet au 24 aott
________
Collectif Métissé opens the 30th Sable Show festival
Today more than ever, the Sable Show festival unearths and proposes artistic projects in which it believes, by privileging the creative minds. From French song to rock to jazz, the festival is not forbidden, in a mixture of discoveries and safe values.
VILLERVILLE
Sunday, July 15
________
The Sea Festival in Villerville…
an ancestral tradition
As every year since 1896, Villerville will carry out the blessing of the sea as a souvenir
missing sailors and fishermen. Many activities will punctuate in the traditional
highlights: mass, parade, blessing ...
DEAUVILLE
From July 8 to September 16
________
Summer Expo - Artists in Normandy
A 360 ° look at the representations of Normandy, both in painting and in photography,
from 1830 to the present day. Also discover the portraits of some of the artists on the boards.
________
Summer expo meetings
Thursday July 12 Kamishibai

Hear stories told using a kamishibai, a small traveling Japanese theater.

Friday July 13 Croc'Tableaux

Recompose an exposure table using sweets.
Friday July 13Dufy's escape game

Enter the artist's steps in the Haras du Pin. You only have 20 minutes to find the code to exit!

Sunday, July 15 Conference "The artist in everyday life"

Lynda Frenois, co-curator of the exhibition and Director of the Musée des Franciscaines, presents the artistic, historical and societal context in which the works presented were produced.
BLONVILLE-SUR-MER

Thursday July 12

________

Concert around film music

A program devoted to the music for Albert Dupontel's films ("Au revoir là haut", "9 mois ferme" ...) composed by Christophe Julien, the spellbinding themes of Claude Lelouch's films ("A man and a woman", "Itinerary of a spoiled child "...) written by Francis Lai, the most beautiful pages of Ennio Morricone (" Once upon a time in the west "," the Clan of the Sicilians "...) and many nice surprises .. .

VILLERS-SUR-MER

Saturday, July 14

________

The Concerts of
Flowery hamlet:
"One evening in 1920 ..."

A dozen musical evenings bring together prestigious artists at the Hameau Fleuri and other exceptional places around original programs including works from the repertoire, discoveries and creations.
VILLERVILLE

From July 15 to August 14

________

Reading at the wash house

Sun loungers and books are provided free of charge for a moment of relaxation around the wash house.

VILLERS-SUR-MER

Monday July 16

________

Screening: "Villers formerly and Sails
on the Seine "

Between fiction, discoveries of unusual places in Villers sur mer and humor, Jean-Pierre Loevenbruck's projections are a moment of unique sharing between lovers of local history and heritage.

DEAUVILLE

Monday July 16________
Concert of the Sklamberg & The Shepherds Trio

Lorin Sklamberg, singer, Merlin Shepherd, clarinet-composer, and Polina Shepherd, singer-pianist-choir-composer. mix the traditional Yiddish song with klezmer and music from the southern Mediterranean.
SAINT-ARNOULT
Monday July 16
________
Voice / traverso and organ concert
Baroque repertoire given by Marion Jaussaud, mezzo-soprano, Olatz Lorenzi, flute,
Fabrice Penin, organist, at the Isabel ogue-safe.
BLONVILLE-SUR-MER

Friday July 13

________

Blonville sets sail time

Meal with music, torchlight retreat and fireworks with the 20 musicians of the Breton group A virir.

VILLERVILLE

Friday July 13

________

Fireworks
and ball

After the fireworks in Parc des Graves, head to the ball with DJ on Place du lavoir.

DEAUVILLE

Saturday, July 14

________

National Holiday
July 14

Official ceremonies, musical dawn and concert by the Isle of Wight fanfare, lantern parade and musical fireworks.

TOUQUES

Saturday, July 14

________

The Guinguette
July 14

Touques will vibrate to the rhythm of the accordion and make you appreciate our French Musette.
SAINT-ARNOULT

From 13 to 15 July

________

Because there is no age ...

Ambassadors & Amateurs show jumping competition A hundred riders and more than 100 horses, representing ten nations will compete in 18 events.
SAINT-ARNOULT

Sunday, July 15

________

The best foals meet at the Pôle International du Cheval

The Z-Festival France, reserved for foals born in 2018 registered in the Zangersheide Stud-book brings together nearly 60 foals, with prestigious origins, from France, Belgium and Spain. The foals will be examined and rated by an international jury.
TOURGEVILLE

Saturday July 14 and Monday July 16

________

Trotting and still trotting in Clairefontaine

Around these two trotting days, Clairefontaine will celebrate the Fête Nationale with a tavern on Saturday July 14, then the trotting stallions on Monday July 16.
Every Tuesday in summer

________

We all get into music

The City is meeting you for a large collective waste collection on the beach. The idea is to regain consciousness that we can all act to preserve the beach, its beauty and its naturalness. For the first meeting, the volunteers will be accompanied by BAFF percussions. Music, groove and protective gestures!

Every afternoon

________

Children's workshops and exhibitions

Educational workshops to better understand the issues and two exhibitions to discover at the "Reading at the beach" kiosk.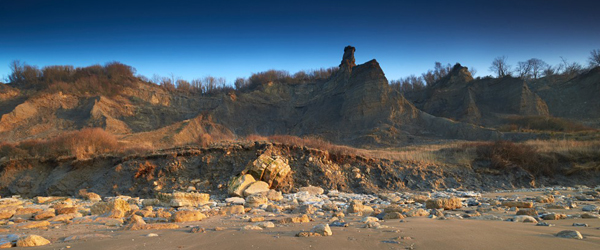 From the magnificent Gulbenkian Park to the cliffs of the Black Cows,
passing by the fishing trips on foot, from the marsh to Mont-Canisy, we offer you no less than eight nature walks this week.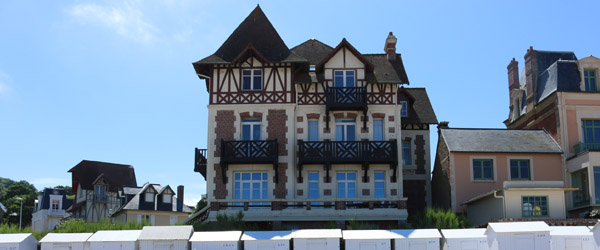 Stories, heritage, villas, or dinosaurs,
the guided tours program makes you discover
the soul of our territory.
BLONVILLE-SUR-MER

Tuesday July 10

________

Treasure hunt

Riddles and puzzles will be scattered around the city. For children from 4 to 7 years old.

DEAUVILLE

9 juillet au 25 aott

________

Club Ados Plage opens its doors

It is the "HQ" of 11-17 year olds to practice fun, cultural and sporting activities ...
DEAUVILLE

Saturday, July 14

________

Sanef 107.7 radio
meet you

live from Deauville beach;

BLONVILLE-SUR-MER

16 au 20 juillet

________

Drawing contest

Collages, coloring, cutting…

on the theme "my favorite animal".

For children to 5 11 years.
BLONVILLE-SUR-MER

Thursday July 12

________

Brocante

DEAUVILLE

Saturday, July 14

________

Cloakroom sale

of the Red Cross
Wednesday, July 11

________

Dance aperitifs

Line dancing with

Sylvie Alcaraz.
In accordance with the "Data Protection" law of January 6, 1978, you have the right to access, rectify and delete data concerning you. For any request, send us a message by clicking on communication@deauville.fr.
Photographs: © City of Villers sur Mer /
Villerville / Sandrine Boyer / Naïade Plante / Marine Le Guillard / Julie Boisard