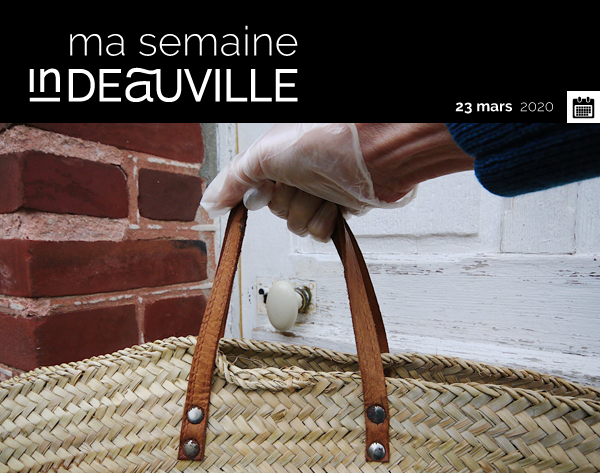 Deliveries and takeaways:
inDeauville initiatives
In the context of containment in order to avoid the spread of the Covid-19 virus, certain restaurateurs and food businesses inDeauville have adapted and have taken the initiative to offer take-out meals, products for sale or even deliveries to home...
65 agents are responsible for collecting household waste
They constitute three teams which do not meet. To help them: sort, compost, store.
In terms of digital: favor connections rather in the evening to reserve the networks during the day for those who work.
On this link, a guide very well made for companies and responses from the Normandy Region.
At the local level, a reflection is organized between the Mayors to consider the best possible support.
Distancing is everywhere, all the time
On the inDeauville markets (maintained except in Blonville-sur-Mer), the rules are appropriate to the context of the Coronavirus epidemic. The distance between the stalls has been widened - five meters for those facing each other, four meters between each stall. Each of us keeps at least a meter away from the others.
Discover each week the series of films shot inDeauville. Get away!
We will both go to Deauville ....
No cinema is futile!
Grocery delivery, medication delivery, childcare, printing of travel forms, etc.
Ouest France and AlloVoisins join forces to make life easier.
All the resources to stay in touch with cultural creativity have been listed on the website of the Ministry of Culture. Take advantage!
The collection of your personal information is carried out by the SPL territory of Deauville for its own and exclusive use.
This registration is subject to a declaration to the CNIL (National Commission for Information Technology and Liberties).
In accordance with the Data Protection Act and the GDPR, you have the right to access, modify,
rectification, deletion and forgetting of data concerning you. To exercise this right, send an e-mail to communication@indeauville.fr.
Photographs: ©
All rights reserved.