Fight against back pain
2 cures to relieve
Back pain, lumbago, sciatica, hernias... back pain would be the "disease of the century" according to the World Health Organization (WHO), as it is so widespread in everyday life: 80% of French people will suffer from back pain during their lives. Among the causes: heavy loads to carry, bad posture at work, stress and overwork. To relieve back pain, try one of these two cures.
The principles of an adapted cure
HYDROTHERAPY AND WRAPS
A combination of heat, buoyancy and massage, hydrotherapy relieves back pain through seawater treatments at temperatures around 30°. Hydromassage and bubble baths, hydrojets, sea mud wraps and seaweed applications use heat as a natural soother. Seaweed and mud treatments concentrate mineral salts, vitamins and trace elements.
THE MASSAGES
A well-performed massage can resolve the dysfunction that causes back pain. These three cures offer special back massages coupled with other muscle-relaxing massages. The back massages are performed by a physiotherapist or an osteopath with more or less intense movements.
EXERCISES IN SEA WATER
In addition to massages and other treatments, the programs include exercises in a heated seawater pool that focus on training the mobility of the back and pelvis, such as Aqua-Dos, Aqua-Pilates and Aquagym. The idea is to tone the back muscles without straining the joints, as the water makes it easier to control each movement.
Our selection of cures
Thalasso Deauville by Algotherm
Back Harmony Cure - 5 days
Whether it is to prevent or relieve pain, this treatment, designed under medical supervision, allows you to regain flexibility and well-being after an osteo-articular consultation and a program of specific treatments, including modeling.
From 879€. To know more about it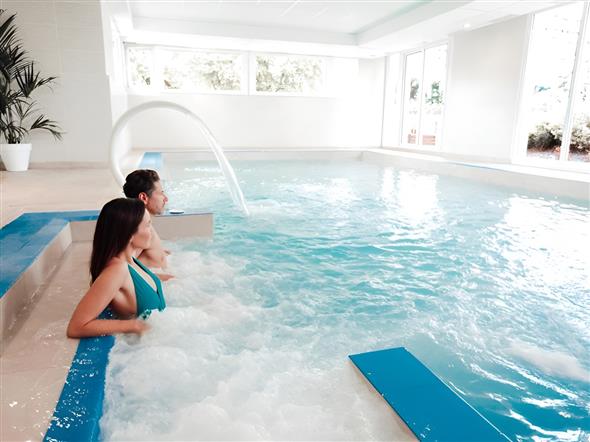 Algotherm Thalasso Deauville
02 31 87 72 00
Thalassa Sea & Spa Institute, Trouville Marine Cures
My Body Repair Break - 4 to 6 days
Dedicated to the treatment but also to the prevention of back pain, this cure combines therapeutic care, osteopathy sessions, natural benefits of thalassotherapy treatments, coached activities, modeling and cryotherapy sessions.
From 1021€. To know more about it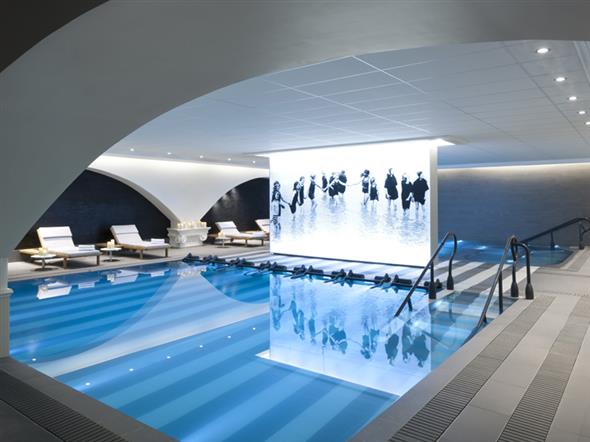 Institut des Cures Marines Trouville
Thalassa Sea & Spa
Boulevard de la Cahotte
France
02 31 14 26 00