Promotrain - Small tourist train
Tourist train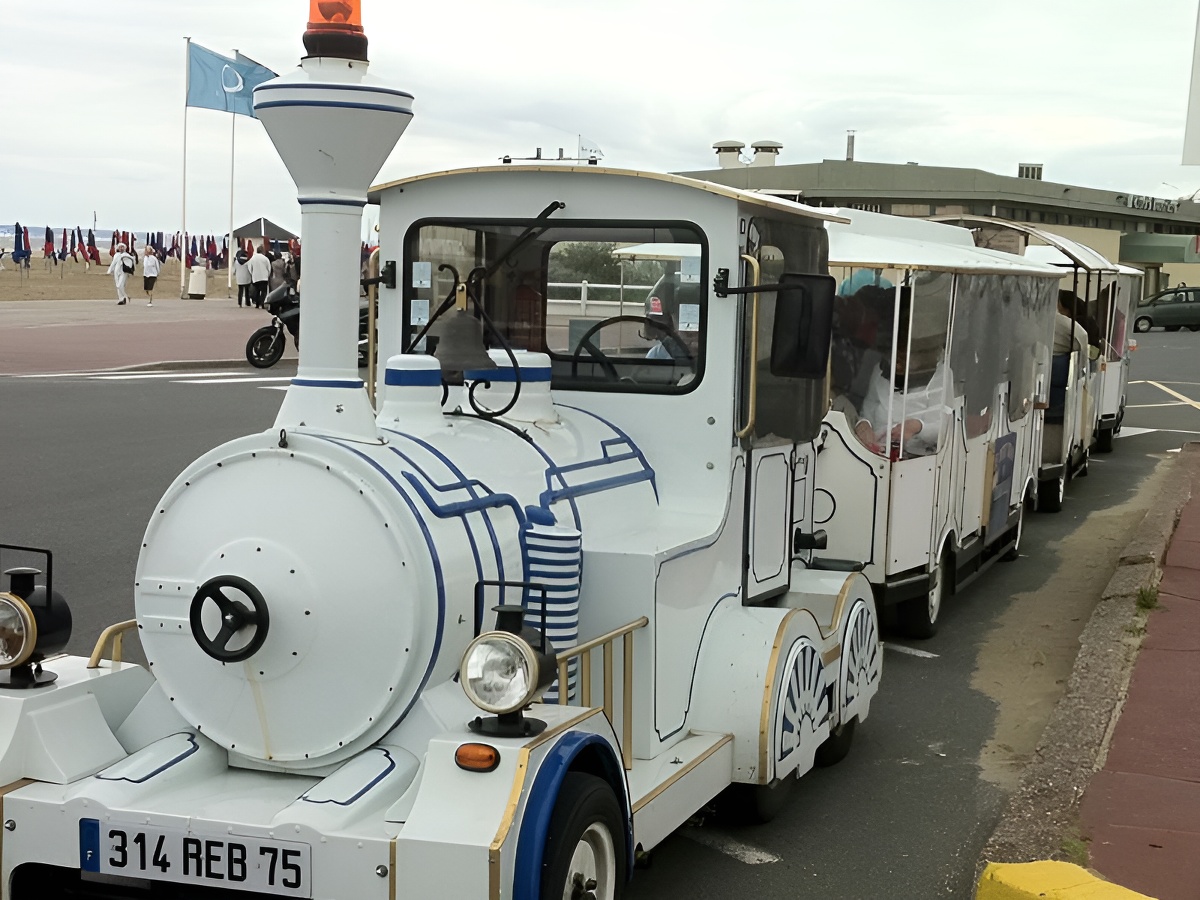 Book your unusual, cultural and fun trip on board the little train of Deauville.
Come and discover the history, the gastronomy, the architecture and the art of living of this extraordinary city. This moment on board the little tourist train will give you the opportunity to learn and discover anecdotes about this magnificent seaside town.
Departing from the town hall, come and enjoy a trip with your family or friends, for a 45 minutes commented tour in French and English with a stop at the beach.