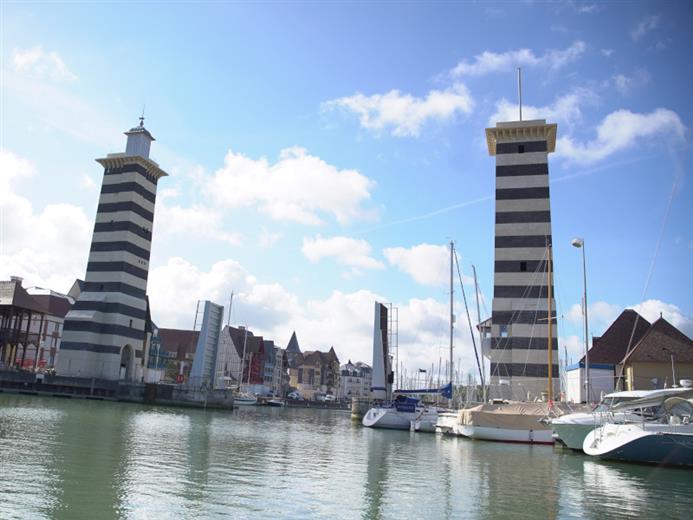 Yacht Wharf

14800 DEAUVILLE
Services/Equipment:
Bar
Brewery
Shower
Elevator
Crane
Laundry
Launching ramp
Sanitary
Site accessible to people with reduced mobility
Toilets
Handicapped WC
Careening area
The port is located in the heart of Deauville, 300 meters from Place Morny, and opposite the train station. Nearly 400 boats are parked there all year round.

A new district, a major project of the City of Deauville, has been developed on the Presqu'île with harbor buildings and two lookouts that have become the signals of this nautical Presqu'île, from the sea as well as from the land. On the city side, they house the harbor master's office, the machinery of the gangway, the new premises of the Deauville Yacht Club, and the sailing school.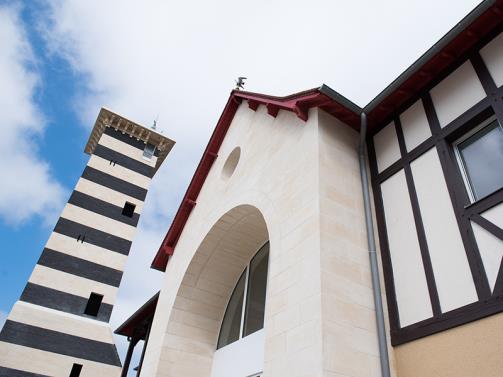 Climb to the lookout
From the top of its 28 m, admire a panoramic view of Deauville, Trouville-sur-Mer, the Touques estuary, the coastline and the valleys of the Auvergne countryside.