Peter Lindbergh
Photographer invited to the Planche (s) Contact festival in 2017
Catherine Deneuve, 1991 © Peter Lindbergh
Milla's shoes, 1990 © Peter Lindbergh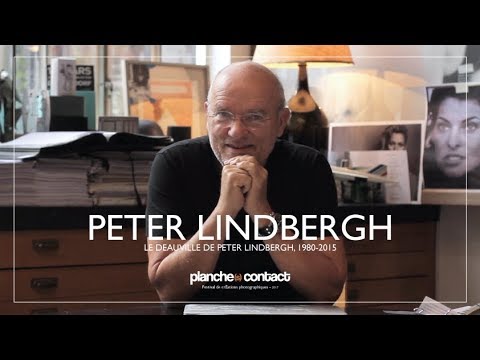 Deauville by Peter Lindbergh
Born in 1944 in Germany and died on September 3, 2019 in Paris, Peter Lindbergh is one of the most striking contemporary photographers of our time. A visionary, he shakes up the codes of post-modern fashion photography by inducting into his compositions a new image of women, modern and freed from old codes of beauty, where little importance is given to clothing.
Peter Lindbergh creates timeless images, between a humanist approach and the idealization of women. Convinced that the interest of a subject resides elsewhere than in his age, he shakes up the standards of fashion photography at a time when we are used to exaggeratingly retouching images. He explains that " the responsibility of photographers today must be to liberate women and, in short, everyone, from the obsession of youth and perfection ».
Since the late 1970s, Lindbergh has worked for prestigious brands and magazines, including the American, Italian and German editions of the Vogue, the American edition of Harper's Bazaar as well as magazines, Rolling Stone, Vanity Fair, Wall Street Journal Magazine, Visionaire, Interview et W.
It was in 1980 that Peter Lindbergh produced his first fashion report in Deauville for Vogue Italy. It has never stopped coming back every year, seduced by the space of the beach and its changing lights.
In 2017, he returned to Deauville for a monumental exhibition with twenty-two photographs presented in a monumental installation testify to this strong encounter between a place and an artist. Peter Lindbergh's first outdoor exhibition, the installation Le Deauville by Peter Lindbergh was installed on the very premises where these photographs were taken.
Babeth Djian, member of the Contact Board (s) jury, about the exhibition Deauville by Peter Lindbergh :
"No one better than the immense photographer Peter Lindbergh has been able to reveal the woman herself in her naked, disturbing and moving truth.
From Catherine Deneuve to Naomi Campbell, Deauville beach has been one of her favorite places for its special light.
This decor, both inspiring and poetic, served as a canvas to sublimate and immortalize the most beautiful women of our time."