Peter Lindbergh
Photographer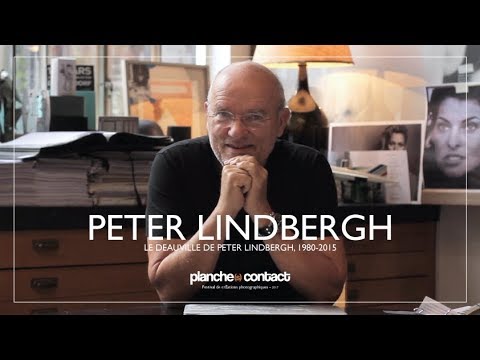 Guest of the Planche(s) Contact Festival in 2017
Peter Lindbergh, born in Germany in 1944, is one of the most remarkable contemporary photographers of our time. As a visionary, he shakes up the codes of post-modern fashion photography integrating to his compositions a new image of women: in these works, women are modern, far from old-fashioned codes of beauty, and he gives no importance to clothes.
Peter Lindbergh makes timeless images, ranging from humanistic approaches and the idealization of women. As the age of a subject is not important for him, he shakes up the rules of fashion photography in a time in which images are often extremely retouched. He explains that the photographers' responsibility today is "restoring women and other people's freedom, freeing them from the obsession of youth and perfection".
Since the end of the 1970s, Lindbergh has been working for prestigious brands and magazines, especially the American, Italian or German editions of Vogue, the American edition of the Harper's Bazaar, and magazines: Rolling Stone, Vanity Fair, Wall Street Journal Magazine, Visionaire, Interview and W.
In 1980, Peter Lindbergh made his first fashion photo-reportage in Deauville for Vogue Italy. Fascinated by the beach and its ever-changing light, he came back every year.
In 2017, he is back to exhibit twenty-two photos through a monumental exhibition: the representation of a significant encounter between a place and the artist. The facility called Le Deauville de Peter Lindbergh (Deauville by Peter Lindbergh) is the first open-air exhibition of Peter Lindbergh and will be placed on the same locations in which his photos have been taken.