William LEYMERGIE
TV presenter and producer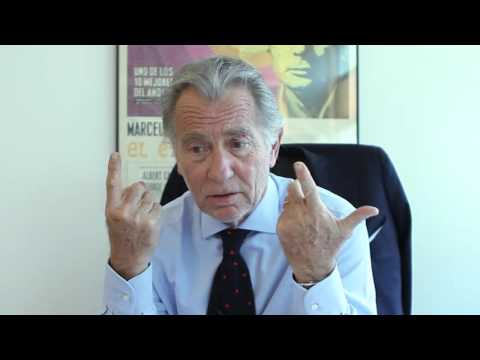 "The event of my 20th birthday: come and walk on such a famous beach!"
Her face has belonged to French television heritage for more than 30 years. January 10, 1985: William Leymergie launched the program Télématin - which he presented and produced - followed since by millions of French and French-speaking people thanks to a record broadcast in 127 countries thanks to TV5.
Lover of Africa, where he spent a large part of his childhood according to the assignments of his father, a professional soldier, William Leymergie also appreciates the charms of Deauville and its region, with which he is familiar.
Between two shows, the television man looks at the event in summer 2015 in Deauville, which celebrated the parasols, so emblematic of the seaside resort. The opportunity to deliver his favorites among the works of the City's collections exhibited on the Boards.
And to explain: "For me, Deauville, it was the story of some of my comrades when they came back from vacation, while I lived in North Africa with my parents. They were mythical, these names of cities which started with "I found it very chic. With my comrades, we imagined Algerville, Dakarville ... [on the same model as Deauville and Trouville]. I was looking forward to coming to visit. One day, the event was to say: with my friends, we are going to come and walk on this immense beach that I did not know. During my 20 years, I was very proud to be able to walk on such a famous beach! A seaside resort famous in the world and, what's more, not far from the landing beaches. For me it was top level! I was not sure to meet stars at the time behind each grain of sand, but I was happy to do that. And yet, I was just walking barefoot on sand ... "