Let's go Bruncher!
Tradition of the early nineteenth century, brunch, literally the contraction of "breakfast" and "lunch", combines these two meals in a gourmet formula. Like an ode to slow down and take your time to enjoy a hearty meal, it is often organized on weekends, especially on Sundays.
Whether you like French, English or buffet brunch, in a cozy lounge or on the terrace; we invite you to brunch in the best addresses on the Côte Fleurie.
Family brunch
The good times
A journey into the past for a peaceful brunch in the heart of the famous Normandy Hotel in Deauville. In a comfortable, bright and expertly decorated room with large period mirrors, the brunch is generous and refined. American-inspired, regional dishes or simply French tradition; the table will combine scrambled eggs with bacon, langoustines, cooked meats and Norman cheeses before ending with a sweet note of fruit, tartlets and chocolate desserts. It is the ideal place to spend a moment with the family before the end of the weekend.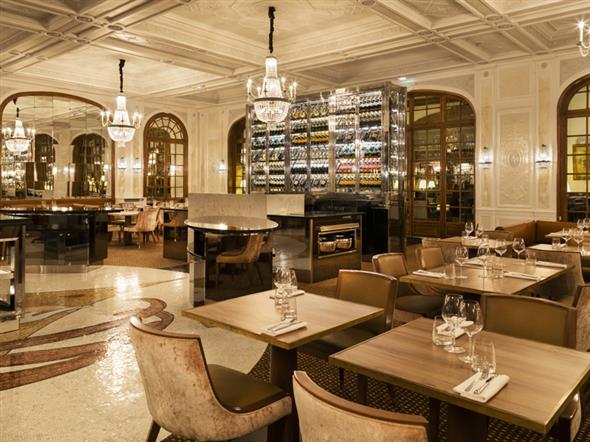 The good times
Hotel Barrière Le Normandy Deauville
38 rue Jean Mermoz
France
+02 31 98 66 22 XNUMX
French brunch
Dupont with tea
A veritable French institution since 1912, the "Dupont avec un thé" house offers a generous and complete breakfast formula. Boiled eggs, skewers of homemade pastries, jars of jam, fromage blanc with a package of red fruits… so many delicacies to savor while taking the time, in the heart of Place Morny.
Retro brunch
Aux 4 Cats
The atmosphere of the 4 cats is cheerful and light, the atmosphere retro. Both sweet and savory, brunch stays in the spirit of the place, without fuss, with tasty and generous brasserie cuisine. Casserole eggs, smoked salmon, pork ribs, rice pudding, soft cake ... here it is you who compose your gourmet brunch with 100% homemade cuisine.
Panoramic brunch
The Floor
Take to the skies at L'Etage, the new "bistronomic Deauvillais" restaurant located on the 5th floor of the Novotel Deauville Plage. Designed as a jewel opening fully onto a panoramic sea view, it offers a varied buffet every Sunday, combining seafood and hot dishes served on the plate, cheeses and pastry sweets.
The Floor
17 boulevard Eugène Cornuché
France
+02 31 89 85 55 XNUMX
Vegetable and organic brunch
Molybagert Végétale Normandie
In a cozy setting, a concept store focused on the 100% vegetable and mainly organic food universe with mostly artisanal products, often gluten-free, to offer many tasting pleasures.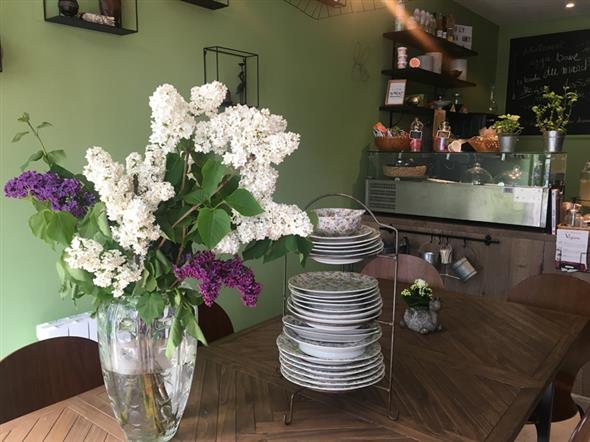 Molybagert Végétale Normandie
92 Street of General de Gaulle
France
+09 81 74 02 46 XNUMX