"Rivière morte" of Saint-Arnoult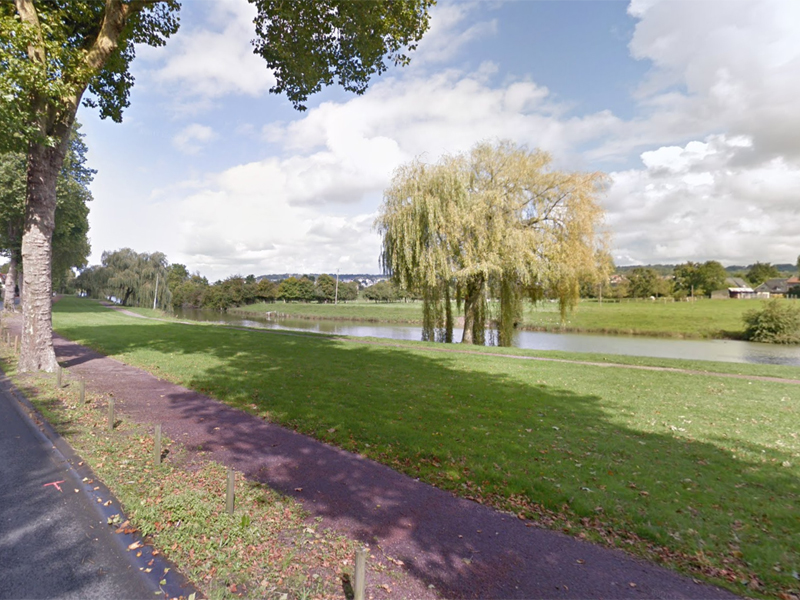 The Touques stream was diverted to build the railway line connecting Deauville to Paris. A canal was dug. The "Rivière Morte" of Saint-Arnoult is the former bed of La Touques*.

This oasis of quiet and peace crosses Saint-Arnoult for about 1.5 km. The entirely pedestrian edges were redeveloped (pedestrians and cycles have each their own track) to let people enjoy nature. You may see ducks, swans, or even hinds living just behind the sports complex.

The river is also accessible to fishing lovers. La Touques is considered as the best river of France for sea trout. Born in fresh water, trout migrate to the sea and come back to the river to breed. They migrate to the river from the end of May to half-July. In La Touques you may also find river trout. Fly fishing and spinning are permitted.

A picnic area, a petanque ground and a children's playground are also available.
* La Touques is one of the main rivers of the Pays d'Auge, together with Dives. It originates from the Orne department and flows for 108 km before reaching the English Channel between Deauville and Trouville-sur-mer.