This summer, play to win!
With the Leisure Passport
Test multiple inDeauville activities with your family. Bowling, cinema, kayaking, tennis or a little tourist train ... at each new stage, have your passport stamped to accumulate points. At the end of your vacation, hand it in at one of our Tourist Information Offices * or at the Trouville-sur-Mer Tourist Office. You will then be able to consult your position in the summer charts on the indeauville.fr site. The first ten families / tribes will be rewarded at the end of the summer. All passports will be gathered to participate in a raffle on August 28.
* Blonville-sur-Mer Tourism, Deauville Tourism, Touques Tourism, Tourgéville-Bénerville Tourism, Villers-sur-Mer Tourism and Villerville Tourism.
How to participate ?
Collect your passport

Visit one of our participating partners or one of our six Tourist Information Offices *

Collect points

After each activity consumed, get points and have your passport stamped at each passage

Submit your passport

At the end of your vacation, drop off your passport at one of our Tourist Information Offices * or at the Trouville-sur-Mer Tourist Office

Win gifts

Try to win prizes: 10 winners in the charts and 10 winners in the draw on August 28. List of lots found here
Participating businesses
BOWLING OF DEAUVILLE
Located on the road to Paris at the entrance of the city, the Bowling of Deauville welcomes you all year round in a pleasant and spacious setting. A guaranteed moment of relaxation, neither rain nor the unexpected can disturb your event.
For one part per person :
More than 120 = 5 points

Between 100 and 120 = 4 points

Between 80 and 100 = 3 points

Between 60 and 80 = 2 points

Less than 60 = 1 point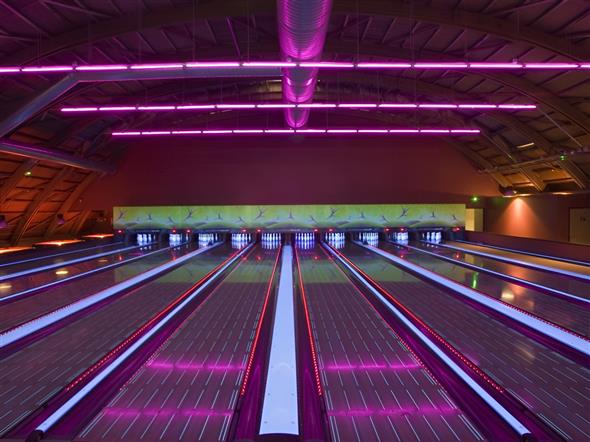 Bowling of Deauville
+02 72 24 53 41 XNUMX
Calvados Christian Drouin
This family and artisanal distillery is entirely dedicated to apple and Calvados, in a set of half-timbered buildings from the 3th century. The passion, the taste for craftsmanship and the love of products orchestrated by the Drouin family for 543 generations have been rewarded with more than XNUMX medals and prizes of honor.
1 guided tour of the distillery and tasting = 5 points
Calvados Experience
Immerse yourself in a multisensory universe! In the heart of Normandy, on the grounds of the oldest House in Calvados, come and discover Calvados Experience, a unique site in France. Live the history of Normandy from the Vikings to the present day. From apple to Calvados, watch the mysterious and magical transformation of the original fruit. An unforgettable journey, from the magnificent Norman orchards to the pleasure of tasting.
1 visit with tasting = 2 points
Cinema of Villers-sur-Mer
Air-conditioned 188-seat room with original decoration with portraits of legendary artists, the Casino cinema offers Dolby Stereo sound and digital projection for your comfort.
1 adult or child session = 1 point per ticket purchased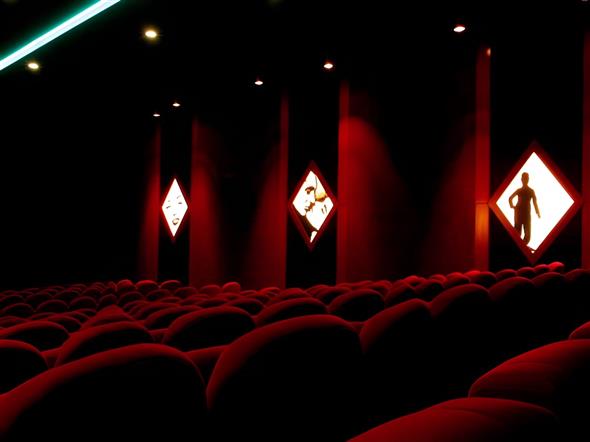 Cinema at the Villers-sur-Mer casino
24 Avenue of the Republic
1st floor of the Casino
France
+02 31 87 01 18 XNUMX
Bouquetot eco-domain
Eco-domain since 2009, the site aims to be a benchmark place for the development of innovative use of natural resources. The objective is to enhance the land and the farm building by installing ecological, economic and educational activities.
1 guided tour of the eco-domain or Treasure hunt = 1 point per guided tour or treasure hunt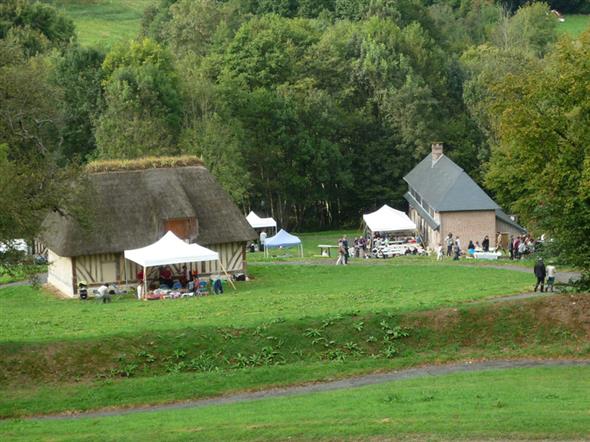 Bouquetot eco-domain
+09 72 58 22 02 XNUMX
Golf Academy
Between initiations, group and individual lessons and courses, the Golf Academy inDeauville is accessible to players of all levels, adults and children (5-17 years old).
Discovery of 30 min with an instructor = the least number of shots generates the most points with a max of 20 points
Golf Academy in Deauville
Golf Deauville Saint-Gatien
Moulting path
14130
SAINT-GATIEN-DES-BOIS
France
+02 31 65 19 99 XNUMX
+06 79 93 62 48 XNUMX
The Enigma Hangar
The Hangar à Enigmes is the first Escape Game and Virtual Reality Space on the Côte Fleurie. Our eight escape game rooms offer you total immersion and guarantee you a total change of scenery! In groups of 3 or 6 people, you are locked in a room dedicated to a specific theme and have 60 minutes to escape by solving puzzles.
1 game of escape game for 3 to 6 players = 5 points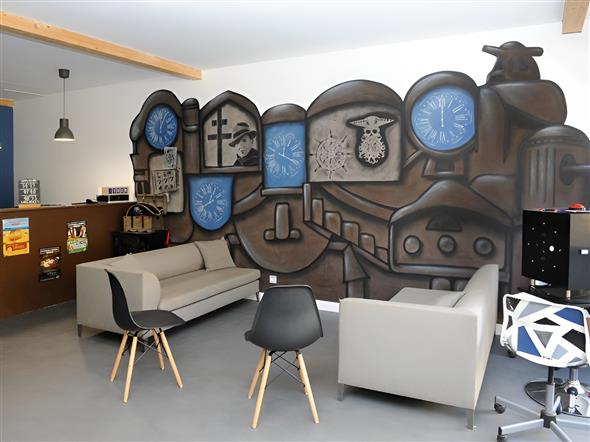 The Hangar à Enigmes
55 Street of General Leclerc
France
+06 47 39 67 69 XNUMX
Happy Deauville Club
On the Deauville seafront, the Happy Deauville Club offers activities for children aged 5 to 14. Several formulas are available: free access to activities under the supervision of parents or half-day or full-day registration as part of a program offered and managed by activity leaders. Children have access to indoor activities (billiards, video games, board games, wood games) and outdoor activities (trampoline, beach volleyball, beach soccer, self-supporting adventure course, etc.).
1 skill contest in the trampolines equipped with basketball boards (relay from 2 to 6 people) = more baskets scored more points generated with a max of 20 points
Happy Deauville Club
+02 31 65 56 99 XNUMX
Tourist Office of Trouville-sur-Mer
The Trouville-sur-Mer tourist office offers guided tours throughout the summer at the heart of seaside history, to discover the architectural heritage of the city ("Côté Baigneurs"). From the Viking origin of the station to the fishing profession, a guided tour punctuated with anecdotes takes the walker to the heart of the history of our fishing port ("Côté Pêcheurs").
1 guided visit Fishermen or Bathers = 1 point per ticket purchased
32 Boulevard Fernand Moureaux
14360 Trouville-sur-Mer
+02 31 14 60 70 XNUMX
Paleospace
The Paléospace de Villers-sur-Mer is an atypical museum that invites you to go back to the Jurassic era, 160 million years ago, when a warm sea covered Normandy. Spectacular, interactive and sensory reconstructions make it a cultural, scientific but also fun place.
1 adult free visit (museum or planetarium) adult + 1 child = 1 point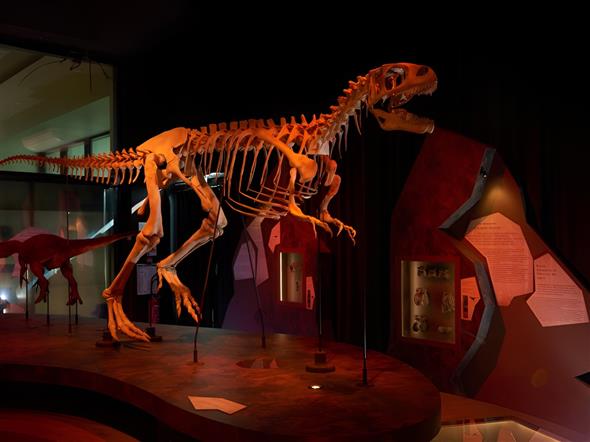 The Paléospace - Musée de France
+02 31 81 77 60 XNUMX
Small tourist trains
Pole Nautique Villers-Blonville
54 Avenue Michel d'Ornano, 14910 Blonville-sur-Mer or Rue Alfred Feine, 14640 Villers-sur-Mer / 02 31 87 00 30
1 hour of single kayak rental = 1 point

1 hour double kayak rental = 2 points

1 hour of paddle rental = 2 points

1 hour of giant paddle rental = 4 points

1 hour catamaran rental = 4 points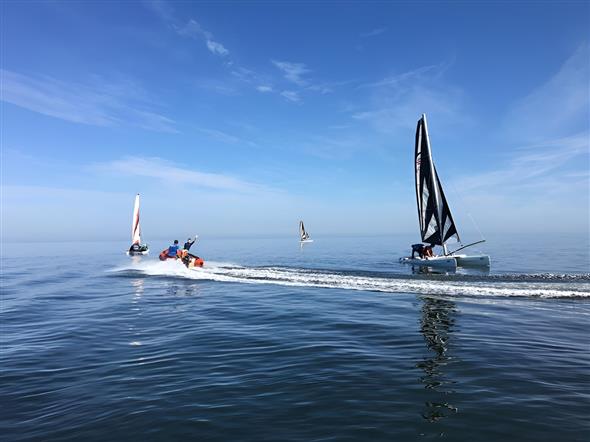 Pole Nautique Villers-Blonville
+02 31 87 00 30 XNUMX
Tennis
The Trouvillaises
The company Les Trouvillaises rents all kinds of wheeled vehicles: classic bikes or not, kartings, fatbikes, tandems, rosalies ... here, we campaign for smooth travel especially when we want to discover Deauville and Trouville-sur-Mer. A bike ride is the assurance of taking advantage of the pretty half-timbered houses that line the streets of the two seaside resorts and it is the possibility of exploring beautiful viewpoints by stopping easily.
1 rental of rosalie 2 adults for 1 hour = 5 points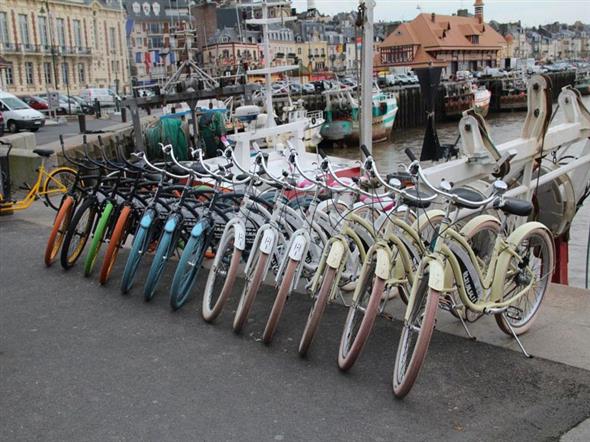 The Trouvillaises
+02 31 98 54 11 XNUMX
+06 83 78 95 94 XNUMX
Zlow Concept Store
Contraction of Zero (Waste) and Slow (Life), Zlow is a collaborative concept-store which offers a complete offer around sustainable development (sale of everyday objects, learning around workshops and distribution of local products) and the fight against the waste of private gardens in Trouville-sur-Mer.
1 creative or wellness workshop = 2 points
26 rue Victor Hugo
14360 Trouville-sur-Mer
+06 87 32 33 45 XNUMX
Rules
To find out the rules of the "leisure challenge", click here.
Where to find participating businesses?